Aerial - Photography Sponsors

Award winning Drone hire aerial filming & CableCam filming. Regularly hired and trusted by Producers & Directors.
Special permission to operate up to 10m in congested areas
Heavy lift
Live broadcast
Night flight permission
Aerial - Photography Companies
In Bexhill, Sussex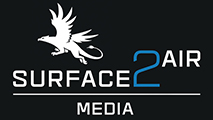 Surface 2 Air Media Ltd is a long established ground and aerial filming, photography and 360 virtual tours business we provide 360 virtual tours from both the ground and air...