Broadcast News
31/08/2000
MEDIA 100 REMOTE FIELD EDITOR IMPROVED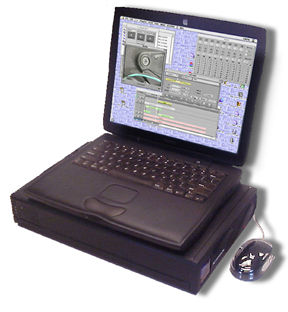 MEDIA 100 has announced the relaunch of its portable Remote Field Editor (RFE).
The unit, designed to be operated under a wide variety of field conditions, has been trimmed down to 30lbs, including an aluminium case, and contains more utilities and boosted processing power.
The unit's statistics include: Apple G3/500 MHz PowerBook with 256MB RAM, 6.0 GB internal hard drive, DVD-ROM drive, 56K modem, and 14.1 inch active matrix display. Additionally, the RFE features 300 KB per frame NTSC compression (360 KB/frame PAL), Logging, Batch and Auto-digitising, draft and online image modes, EDL import/export and eight live audio tracks.
Media 100 maintains that the RFE is more than an offline editor but is as useful as any professional digital video system.
The unit, say Media 100, has been developed in response to the ever increasing demands of the industry.
Top Related Stories
Click here for the latest broadcast news stories.