Broadcast News
07/09/2000
PREMIERE: LITTLE FILMS WITH BIG IDEAS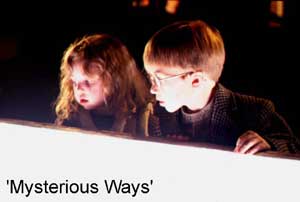 THE latest series of Premier short films was previewed recently at Belfast Waterfront Hall.
The Premier scheme is jointly funded by the Northern Ireland Film Commission, Belfast City Council, BBC Northern Ireland and British Screen Finance.
The scheme is designed to showcase local filmmaking talent and to provide a training opportunity for new entrants.
Head of Locations and Information at the Northern Ireland Film Commission Andrew Reid said: "Creating opportunities for Northern Ireland's own filmmaking talent is just as important a part of the NIFC's work, as is encouraging international producers to consider Northern Ireland as a location."
This year's Premiere scheme films include two productions from Triplevision 'Chihuahua', and 'Tonight We Fly', New Moon Pictures' 'Deadlands' and Green Park Films' 'Mysterious Ways'.
Recent up-and-coming productions from Northern Ireland include: 'The Most Fertile Man In Ireland', made partly on location in Belfast and directed by Dudi Appleton, which will premiere at the Belfast Film Festival, and 'Country', a feature film shot in Northern Ireland last year, which is due for cinema release in the UK and Ireland in October.
The films will be screened at the Cork International Film Festival in October and the Foyle Film Festival in November.
With over 40 projects in development with the NIFC and four feature films due to film in Northern Ireland next month, the NIFC film industry say that NI is developing steadily.

Top Related Stories
Click here for the latest broadcast news stories.