Broadcast News
20/11/2023
Spicy Mango Teams Up With FX Digital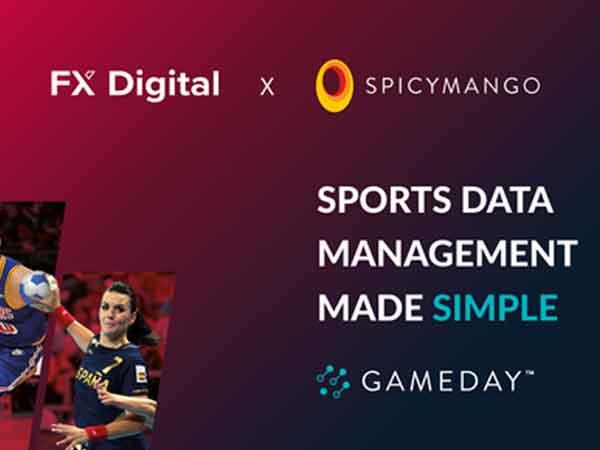 Spicy Mango and FX Digital have partnered to produce an innovative data rich, connected TV showcase powered by Gameday. This ground-breaking showcase will make its debut at this year's SportsPro show in Madrid.
Building on their successful collaboration in helping Dyn Sport go to market in 2023, Spicy Mango and FX Digital have combined their technical expertise to innovate and enrich the consumer experience with engaging data overlays when watching sports on Connected TV devices, further enhancing sports fan engagement. removing the need for 2nd screen applications.
Drawing on Spicy Mango's expertise in sports data management driven by Gameday from and FX Digital's proficiency in building immersive connected TV apps the two companies have produced a proof of concept with the support of Dyn Sport.
The app showcases the presentation of important match data and key moments from a game onto a big screen, enabling consumers to move seamlessly from watching live to jumping back in the timeline to view key moments in the game and have access to the data that matches that key moment, be it player or team profiles or any other data associated with that moment.
Matt Duhig, MD of FX Digital said: "In a world in which the sports fan experience is everything, making the big screen more immersive is no easy feat technically or in terms of user experience. Our partnership with Spicy Mango's Gameday platform not only tackles these challenges head-on but sets a whole new standard for fan engagement on Connected TV devices."
Chris Wood, CTO of Spicy Mango said: "When it comes to building second screen applications for Connected TVs, data is always thrown away in favour of rinse and repeat carousels with full screen vanilla video – we thought it was about time that changed. We wanted to really show the market what we could do with data to compliment the Connected TV viewing, without becoming overwhelming for the fan. We're really proud of what we've been able to achieve."
www.spicymango.co.uk
Top Related Stories
Click here for the latest broadcast news stories.