Broadcast News
30/06/2022
BBC Swahili Celebrates 65th Anniversary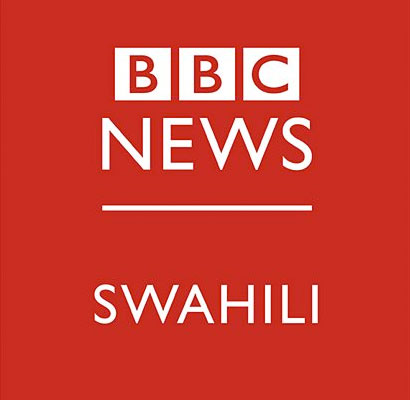 BBC Swahili launched on 27 June 1957 and will be celebrating its 65th anniversary this week.
Special programming will be available throughout the week to recognise this impressive milestone.
"This is London. Today, for the first time ever, BBC London sends greetings to all the residents of East Africa, in their own language. Asalaam Aleikum," presenter Oscar Kambona said in the first broadcast.
From then on, the Swahili Service, initially primarily a radio service, went on to become a source of dependable news for millions of listeners across East and Central Africa.
In recent years, the service has evolved as the media environment changed, spawning a TV service, digital offer and engaging audiences on various platforms including social media.
This week, in a series of special programming, the Swahili Service will broadcast live from various locations including from DR Congo, Rwanda, and Zanzibar. It will explore key issues that matter to our audiences in the region - cost of living, climate change, security, health, politics, culture, among others. The broadcasts will also feature Deputy Prime Minister of DR Congo Eva Busaiza, Vice President of Zanzibar, Othman Masoud Sharif, and other key news makers.
Audiences can follow the action by visiting online, Twitter and Instagram using #bbcswahilli65
In DRC, highlights of the coverage will focus on:
• A look at an initiative to counter misinformation known as Kijiji cha Amani, in Bukavu, formed to counter fake news and how successful it has been
• A discussion with women leaders on politics and development in the DRC with an Interview with the first female Deputy Prime Minister in the country , Eva Basaiza, about her achievements & challenges.
In Zanzibar, the highlight will be an hour-long debate on Thursday 30 June focusing on The Role of Swahili in today's digital world translated to Je! Upi mchango wa lugha ya Kiswahili katika dunia ya leo?
Editor of BBC Swahili, Caroline Karobia, said: "The blue Sapphire anniversary for Swahili service is being celebrated at a time that evolving technology has had a great influence on media and broadcasting. We are excited to be at the heart of these changes which have revolutionised our engagement with audiences in radio, TV and digital platforms."
www.bbc.co.uk
Top Related Stories
Click here for the latest broadcast news stories.