Broadcast News
09/11/2017
Blackmagic Cintel Scanner Used On George Michael: Freedom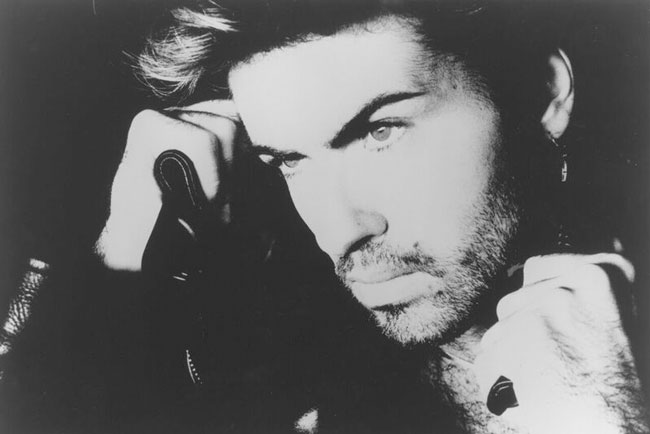 Blackmagic Design has confirmed that its Cintel Scanner was used to help digitize archived footage held on 16mm and 35mm film for autobiographical documentary 'George Michael: Freedom', which aired on Channel 4 last month.
Documenting the life of the musical artist, the 90-minute film was narrated by George Michael himself and revealed details about his ill-fated first love to his infamous court battle with Sony, which challenged the way the music industry approached the standard recording contract.
The documentary incorporated never-before-seen archive material alongside present-day interviews with the likes of Elton John, Stevie Wonder and James Corden. Tasked with bringing all of those different sources together in post initially was Headjar Productions' Gwyn Moxham who completed the first assembly of the film.
"Our biggest headache was how we would bring together all of the different archived material so that we could mix that with recently acquired interviews shot on the URSA Mini 4.6K," Moxham explained. "We were working with everything from Video 8 camcorder tapes and Betacam SP through to HDCAM and a variety of film stocks.
"There were around 60,000 feet of rushes from the 'Freedom! 90' video alone! Not only that but we also uncovered reels of George performing on the FAITH tour as well as rehearsing for MTV unplugged, and we had to scan everything before we could sort through it and decided what was useful. Not only that but we also discovered a South Bank Show that George took part in around the time of 'Listen Without Prejudice' that was archived on 16mm film. There was a lot held on film to get through."
Rather than using telecine to digitize the films, the team used the Blackmagic Cintel Scanner to scan in both the 35mm and 16mm footage. Moxham drew from his previous experience working with film as a projectionist early on in his career to help in the process.
"Of course, handling negatives made me a lot more nervous than prints ever did, but I needn't have worried," he said. "The Cintel scanner worked like a dream. It was straightforward to set up and very intuitive to use once plugged into our iMac. Even if you've never previously handled film stock it is very simple to operate."
Using the Cintel Scanner, Moxham digitized more than 30,000 feet of final reels for the documentary in 4K, all in real time. Each shot was then compared to those in the original music video to ensure accuracy, and later, fully restored before the editing process was completed by Jerry Chater.
"It was an incredible experience to have worked on this project not least because I got to see an industry-defining music video in 'Freedom! 90' remastered in 4K," Moxham concluded. "It truly was a sight to behold."
The documentary was graded and finished in DaVinci Resolve Studio by London based colorist Dan Moran of Coffee and TV.
www.blackmagicdesign.com
(JP)
Top Related Stories
Click here for the latest broadcast news stories.