Production News
13/05/2022
Vinco Selects VITEC's MGW Ace Decoder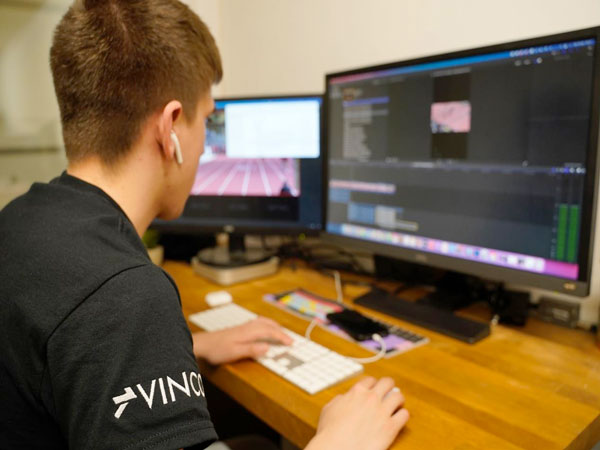 Vinco has selected VITEC's MGW Ace Decoder to help deliver broadcast-quality highlights to its clients at speed.
The Manchester-based live production specialist provides remote distribution services for a variety of track and field competitions, from grass roots athletics to international events. The MGW Ace Decoder – provided by Zest Technologies – has elevated Vinco's offering, allowing it to take signals such as SRT or HLS and deliver enhanced highlights packages with commentary.
"We decided that we needed to edit with multi-track audio, and the highest quality signal coming into us, so that we could record, edit and export as quickly as possible," said Matthew Quine, founder of Vinco Sport. "We needed fixed latency so that we were as close as possible to real-time distribution, whilst ensuring the signal wouldn't drift and would be stable."
Vinco had previously used Real Time Messaging Protocol (RTMP) streaming, with two tracks of audio, which was pulled from its server, edited and sent out. "It meant that sometimes we would be doing an upload and the RTMP signal in the office would degrade," added Quine. "Also, if the commentator said something we wanted to move or remove, there would be very obvious jumps in the audio, which reduced the overall quality. With a lot of our work being with grass roots events, we are always looking for cost-effective solutions whilst maintaining the best possible quality."
In its remote distribution work, Vinco receives a signal from a distributor, and then edits the video and audio on-the-fly at its office based on the requirements of its clients. Quine approached Zest Technologies with the challenge to offer an improved solution. Zest sent Vinco the VITEC MGW Ace Decoder, an additional hardware-based decoder, and Vinco compared against two different software decoding solutions in their testing.
"Zest Technologies supported us closely through the testing process to find out what worked for us. I couldn't fault Zest Technologies at all – they couldn't have been more helpful. When we were trialling on an event, the content distributor couldn't send us audio in AAC without re-encoding, and the other hardware decoder we tried just wouldn't decode the signal. Thankfully, Zest Technologies found that the problem was an incoming clocking issue from the provider, which was able to change the source and fix the problem. Zest Technologies Technical Manager, Osman Sen-Chadun, was decoding the signal in their office during the testing week to help us solve our issue, and he spent a lot of time helping us.
"The software decoders we tried could either only handle two tracks of audio – which wasn't sufficient – or they couldn't read the PID information, and the interlacing was poor, leading Vinco to opt for VITEC's MGW Ace Decoder, both on technical spec and price."
www.vitec.com
Top Related Stories
Click here for the latest broadcast news stories.