Broadcast News
11/05/2022
Sound Devices Unveils 'Reporter Plugin'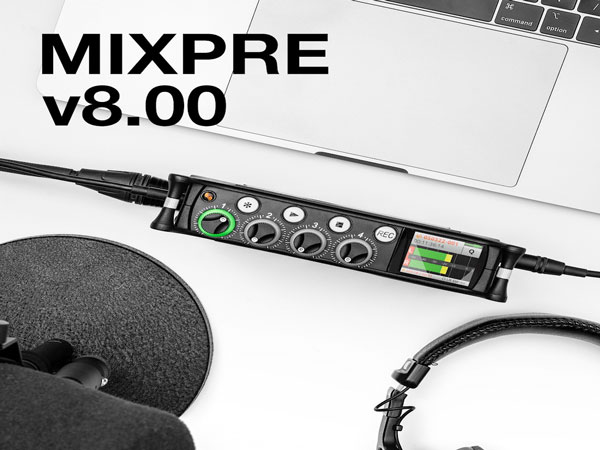 Sound Devices has introduced the 'Reporter Plugin' for the MixPre-3, MixPre-6, MixPre-3 II and MixPre-6 II.
With the new plugin, a sound professional, broadcaster, or organization can fully configure a MixPre to their requirements and lock the menus before handing off the unit to a journalist, reporter, remote interviewee, or another contributor.
"The Reporter Plugin has been specifically designed to be super easy to use, enabling a much wider audience to record excellent sound with confidence," said Paul Isaacs, Director of Product Design and Management. "Contributors can focus simply on capturing great content, and the engineer can be confident that they were using the MixPre in the way that was intended. With the MixPre's 32-bit float recording, ultra-clean preamplifiers, optional MixAssist and NoiseAssist plugins, and now the Reporter plugin, it's easy for contributors to deliver an excellent recording."
To use the Reporter Plugin, a sound engineer will set up a MixPre with preferred system and channel settings. Settings can be saved to an SD card and loaded onto multiple MixPres to save time. The engineer will lock the MixPre into 'Reporter Mode' by pressing and holding a specific button combination. The MixPre remains in Reporter Mode until unlocked – even after it's turned off. Because the MixPre has already been configured by the engineer, contributors will simply need to connect a microphone and headphones, hit record, and adjust mix levels.
www.sounddevices.com
Top Related Stories
Click here for the latest broadcast news stories.