Broadcast News
25/02/2022
SUMOLIGHT Opens SUMOLIGHT UK Ltd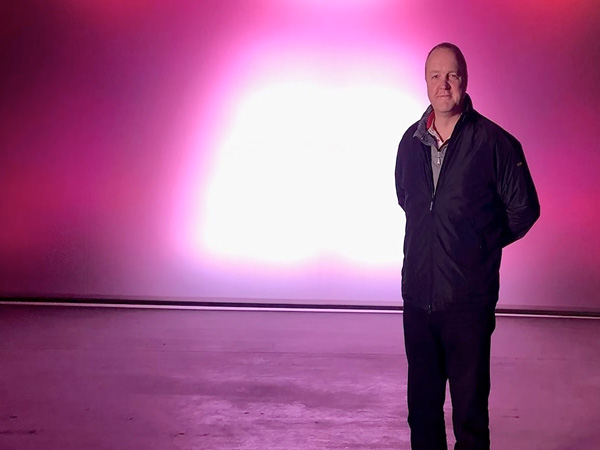 SUMOLIGHT GmbH has opened SUMOLIGHT UK Ltd.
With an eye to the flourishing British and surrounding media community, the new 2,000 square foot facility offers filmmakers a showroom and the opportunity to test existing and upcoming SUMOLIGHT products. Located at renowned Elstree Film Studios, the accessible ground floor space provides clients with savvy staff, technicians and engineers, as well as 24/7 support.
Tim Zur, Managing Director of SUMOLIGHT GmbH, explained: "SUMOLIGHT UK Ltd, has been formed as a one-stop shop solution for the UK and EU markets. This branch will work with key partners to ensure smooth sales support and service of all SUMOLIGHT products, as well as a site for hands-on activities, workshops, training and technical lab sessions and other business and social events."
At the helm of the new location is Chief Executive Officer Simon Evans, who brings his multifaceted expertise in contemporary broadcast and cinema lighting to SUMOLIGHT. With over 2 decades experience in the field, he has contributed engineering and on-set lighting skill to scores of motion pictures, music videos, television, documentaries, and commercials. With special interest in power generation, power distribution and control systems design, he has also been involved in the R&D of numerous LED fixtures. Through his previous technical managerial positions with NBC Universal International Operations Ltd, Cinelease, Panalux and AFM Lighting, Evans has garnered diverse experience from the point-of-view of the manufacturer, rental house, and filmmakers who use the gear.
Evans has a keen understanding of real-world lighting environments. "From the first time I saw the SUMOSPACE, the colour quality and output vividly impressed me," he explained. "Then watching the SUMOSKY deployed in studios in early 2021, along with a number of SUMOSPACE+ units, really brought home the close integration of the SUMOLIGHT family. I am delighted to join SUMOLIGHT UK Ltd, and proud to represent the ultra-reliable fixtures that have gained the trust of filmmakers and broadcasters. Having briefly looked behind the R&D curtain, I'm enthusiastic about the powerful new lights we are launching soon."
www.sumolight.com
Top Related Stories
Click here for the latest broadcast news stories.