Broadcast News
23/11/2021
ADL Productions Selects JVC Professional Video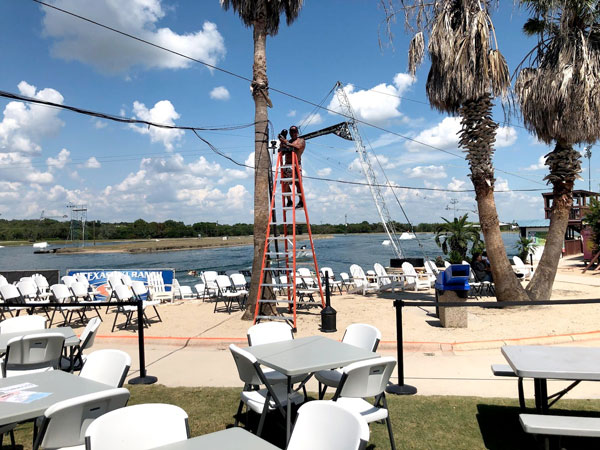 With the media landscape changing due to COVID, Austin-based live streaming company ADL Productions began searching for reliable and broadcast-quality equipment that would allow them to stream events with a limited team.
Owner Don Souza and his wife/business partner, Nancy, were tasked with bringing Strongman competitions back into the mainstream and knew they needed to provide pay-per-view-quality content for the project. The duo found the solution they were looking for with KY-PZ100 PTZ cameras as well as the GY-HC900 CONNECTED CAM™ from JVC Professional Video, a division of JVCKENWOOD USA Corporation.
Souza was first introduced to JVC's PTZ cameras a few years back while at a convention in Denver. "An industry colleague and friend of ours suggested we check out the JVC booth so we did," he said. "The JVC team had the PTZ cam on display and I fell in love with it. I couldn't believe the size and quality of the camera. The JVC rep was switching back and forth between two cams and it was just so seamless; they were just amazing."
Souza recently purchased eight KY-PZ100 PTZ cameras, along with the RM-LP100U remote controller for his work on the Strongman events. He also uses one GY-HC900 CONNECTED CAM™ broadcast camcorder for interviews, commentary and field reporting during the events. Armed with this arsenal of JVC gear, Don and Nancy have become staples on the Strongman scene.
"Competitions are on Saturdays, so we usually begin setup on Fridays," explains Souza. "About 45 minutes prior to going live, we make sure we communicate with Brightcove, our backend, to ensure they're seeing our signal coming in strong with no integration issues. We don't rely on WiFi for any of our signals, so we make sure we have a strong broadband signal."
pro.jvc.com
Top Related Stories
Click here for the latest broadcast news stories.