Broadcast News
02/11/2021
CS And RED Digital Cinema Launch Multiple Camera Accessories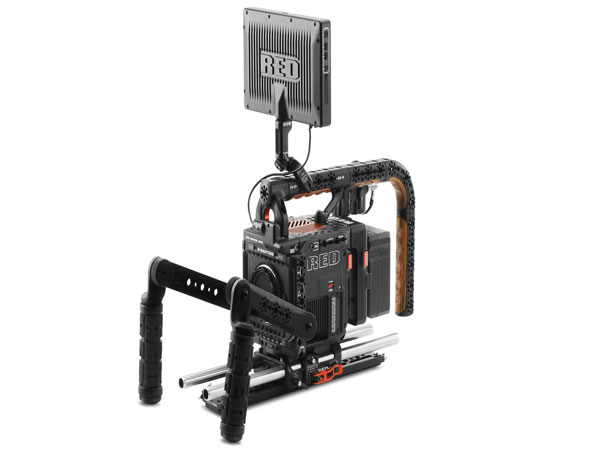 Creative Solutions (CS) and RED Digital Cinema® have announced the launch of a series of multiple camera accessories for the new V-RAPTOR Camera System.
Following a multi-year collaboration between the two companies, the results are unique, integrated, co-branded products.
The first resulting technology within the V-RAPTOR Camera System includes the DSMC RED Touch 7.0" LCD Monitor and V-RAPTOR Production Pack of Accessories.
"At CS, our mission is to build systems that integrate seamlessly with cameras and workflows," explained Greg Smokler, GM of Cine at Creative Solutions. "We want the gear and camera to 'disappear,' so cinematographers can focus on what's most important: getting the shot. Working with Jarred Land, Jeff Goodman, Matt Tremblay, and the rest of the RED camera team, has been incredibly rewarding because they view the challenge the exact same way."
The DSMC3 RED Touch 7.0" LCD Monitor allows camera operators to view their camera image on a daylight-viewable DCI P3 display, powered by a single cable that locks into place via the custom RED Interface Module (RMI). The DSMC3 RED TOUCH 7.0" also features a completely redesigned and unique camera control software user interface, powered by SmallHD's PageOS 4 Operating System.
"The monitor becomes the control hub for the new V-RAPTOR Camera System," added Smokler, "seamlessly providing access to all of the most important camera and monitor settings and tools– it's designed to be familiar and intuitive for operators familiar with RED or SmallHD."
The new V-RAPTOR Production Pack of Accessories is a fully integrated end-to-end camera accessory system is an ideal clean camera build: carefully thought-out and designed in harmony with the camera body.
RED.com
Top Related Stories
Click here for the latest broadcast news stories.