Broadcast News
11/10/2021
HRT Digitizes Entire Video Archive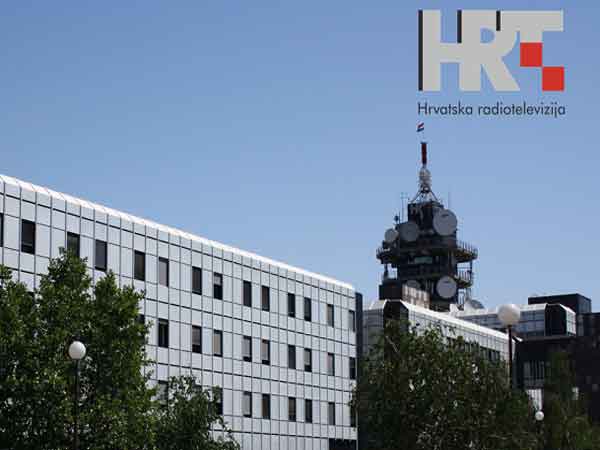 Croatian public broadcasterHrvatska radiotelevizija (HRT) is digitizing its entire video archive with the help of archiving specialists NOA GmbH.
Following the past installation of MediARC at HRT's radio unit, NOA has delivered a complete jobDB Core Video archive management system to the broadcaster's video department in Zagreb. The suite comprises the FrameLector ingest software, JobDB workflow management system, MediaButler transcoding processor, Barcodestation custom script creation tool, Universal Dialoguer scanner and the QualityChecker post-ingest digital content analyzer.
Available as independent products, NOA now offers this package, which packs these six products into one solution. Known as jobDB Core, the entry-level bundle provides users with all features available with each individual product including four channels. This version can be easily scaled up to 32+ ingest channels thanks to its scalable true client-server design. NOA's managing partner Jean-Christophe Kummer explains that this approach lets organizations gradually ease into digitization, while simplifying the process by investing in one simple package.
Operating several radio and television channels over a domestic transmitter network as well as satellite, HRT became a client of NOA in 2003, when it began digitizing its radio archive.
This time around, with the media house focusing on preserving its video content, Kummer says the continuation is a natural progression to protect the broadcaster's valuable audiovisual content.
"Some 18 years ago NOA technology digitized HRT's first analog audio tape, and now we're setting up the foundation for optimal digitization and carrier management of HRT's complete video archive," he said. "It's another important step in safeguarding and ensuring access to the country's valuable cultural heritage materials."
NOA has been actively enhancing the archiving activities of many institutions in the region for almost two decades. Beginning with radio-oriented projects in Slovenia, Serbia, Romania, Bulgaria, Hungary and Slovakia, the company's scope has expanded to encompass video archiving initiatives.
"HRT was in search of the most comprehensive and efficient systems to help them manage the digitization of its video content," concluded Jean-Christophe Kummer, NOA's managing partner. "They've partnered with NOA for many years and we are happy to complete the installation at HRT's video department and to meet all the requirements they had."
www.noa-archive.com
Top Related Stories
Click here for the latest broadcast news stories.