Broadcast News
08/10/2021
Westminster Presbyterian Uses DPA For Live Streaming Services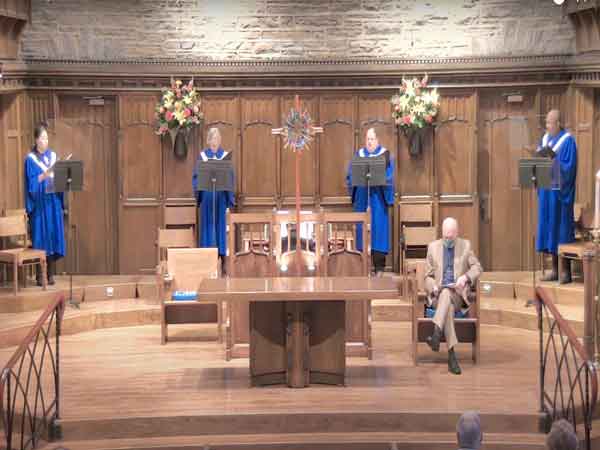 When faced with shelter-in-place regulations amid the COVID-19 pandemic in early 2020, Westminster Presbyterian Church, like many churches around the world, decided to shift from in-person gatherings on Sundays to recorded services so churchgoers could watch from home.
The initial offerings relied on existing audio and video equipment, which was more than 20 years old. The church's streaming feed lacked detail, balance and consistent room ambiance, and the lack of intelligibility of the spoken word made it difficult for remote churchgoers to hear the service well.
To help solve this problem last fall, Tony Thurman, Westminster's director of music, and members of the church's property committee, initiated talks with Robert Bullington of Front Row Seat Productions, a local AV contractor, to come up with a new sound system. Together, the teams immediately tapped DPA Microphones for its technical expertise and array of reliable, rugged and quality headsets, mics and accessories.
Bullington worked with Gabriel Antonini, business development manager of DPA, to create a masterplan for upgrading the church's microphones as part of a re-engineered audio system. The goal was to enable Westminster to livestream choral, organ and piano music at the highest quality, providing listeners with fully balanced stereo sound comparable to attending a live service or concert.
www.dpamicrophones.com
Top Related Stories
Click here for the latest broadcast news stories.