Broadcast News
22/09/2021
C3Studios Selects Marshall Electronics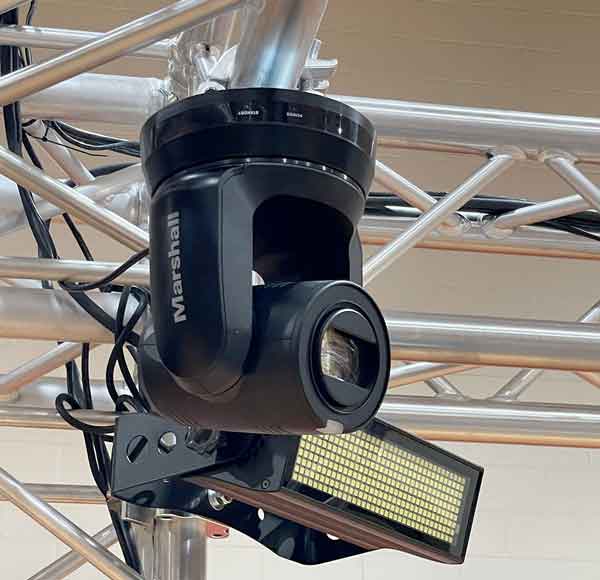 When C3Studios, Clear Creek Independent School District's live production student crew, was looking to expand and establish its C3Mobile team, Program Director Amber Pecsenye turned to Marshall Electronics.
To capture off-site productions including the district's Robotics Events Center, C3Mobile deploys over 25 Marshall CV730 PTZ cameras, with 20 of the CV730-BK (black) models mounted at the robotics center, one white CV730-WH for beauty shots, and five white CV730-WH's designated for travel applications. In addition, C3Mobile utilizes four VS-PTC-IP camera controllers, two of which stay at the robotics center and two for travel.
The new C3Mobile team supports audio/video requests from around the district. From streaming robotics tournaments and the FFA Livestock Show, to covering graduations and other school-related events. C3Studios also creates feature videos promoting the Career and Technical Education department's initiatives.
Centered on competitive robotics, the Marshall CV730 PTZ cameras capture the action in the Robotics Event Center gymnasium. All the cameras can be operated by a single individual, using the VSPTC-IP camera controllers. The department is upping the ante by pushing out three simultaneous live streams of the matches. With a crew of 24 students, C3Studios has streamlined the production of its live steamed events and now only needs three students per stream. For one particular robotics event, The C3Mobile team streamed 246 matches in a single day using only seven student positions.
www.marshall-usa.com
Top Related Stories
Click here for the latest broadcast news stories.