Broadcast News
26/07/2021
Lord Huron Utilise DPA Mics To Record Dynamic Album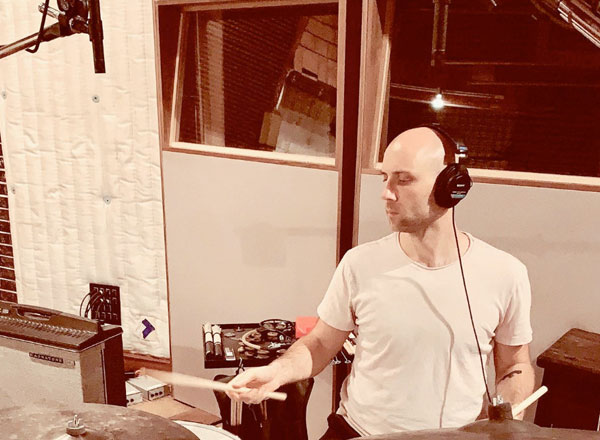 Indie rock band Lord Huron have made a mark with their fourth studio album and tour 'Long Lost' thanks to some support from DPA Microphones.
The band called on DPA for its mic needs for new album 'Long Lost' and a live streaming show, 'Alive From Whispering Pines', which was recorded at Whispering Pines Studios, near downtown Los Angeles.
According to Mark Barry, drummer and engineer for Lord Huron, he and other members of the group, which includes founder Ben Schneider (lead singer and guitarist); Tom Renaud (guitarist) and Miguel Briseño (bassist and keyboardist), have long been fans of the quality and performance the DPA microphones provide. The foursome, who grew up playing music together in the central Michigan area, were eager to try DPA equipment. In 2019, the band selected a few DPA mics for the additional horns they brought in for live shows at Red Rocks and the Hollywood Bowl. Soon after, Barry was introduced to how well DPA mics worked in a studio setting. 
Following those experiences, the group's members and Audio Engineer Ben Tolliday were so impressed with how the mics supported their music, that they decided to bring DPA on-board for the Long Lost album recording. Barry and Tolliday chose DPA's 4018 Supercardioid, 4011A Cardioid and 4006 Omindirectional mics to support various instruments and songs.  
"Honestly, you can make things sound good with a wide variety of different mics, but we chose the DPAs for their natural and consistent sounds," said Barry. "The songs on Long Lost are very dynamic, more so than on our previous albums, and we wanted a pair of drum overheads that we could keep set-up for the entire tracking session. We looked for mics that could handle the detail of brushes and attack of sticks, while also consistently sounding good. Everyone agreed that the DPA 4011As were best for this; full, clear and detailed―but not harsh-sounding mics. The 4018 on the snare drum won every shootout."
Tolliday arranged the DPA 4011As in XY as the overhead mics on the drums. While "on the snare top, I used the 4018 and I tracked the strings on the first two singles on the album, 'Mine Forever', and 'Long Lost'. All of the spot mics were DPA – I had 4011 mics on the violins and 4006 on viola and cello," he explained. 
Tolliday added that once he knew the band would be referencing certain 1960s records, that small diaphragm condensers were going to play a big part on this record. "I knew I needed small condenser mics with a slightly faster transient response and a little more focus for the strings and drums specifically. When the opportunity arose to use the DPA mics, I really jumped at the chance and it was awesome for us. It was the perfect fit for what we wanted."
"My experience with DPA has been terrific," added Barry. "The mics are very high-quality and reliable. DPA is a great go-to mic for many applications where I can count on the instrument sounding like the instrument. DPA has a proven audio quality that truly sounds like what's being recorded."
Tolliday agrees and says DPA gave the album the most natural sound possible, but with all the benefits of a small diaphragm condenser. "I didn't feel like there was a lot of excessive coloration, but I didn't want that out of the microphone on some of the sources. We then did coloration with other bits down the signal chain. For specific things such as strings spot mics, overheads and snare, I just wanted as much natural clarity and focus as possible, and that is what the DPA mics gave us."
Lord Huron's previous albums include 'Lonesome Dreams', 'Strange Trails' and 'Vide Noir'. In addition to the recent launch of Long Lost, the group will be hitting the road this fall for a slew of live shows, including the Outside Lands Festival in the San Francisco Bay Area.
www.dpamicrophones.com
Top Related Stories
Click here for the latest broadcast news stories.