Broadcast News
03/03/2020
NEP Norway Appoints Managing Director In Oslo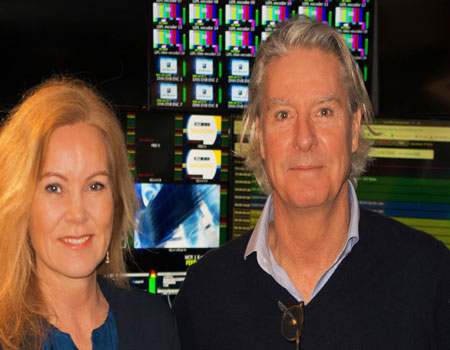 NEP Norway has announced that Morten Aass has joined its organisation, based in Oslo, as managing director, effective immediately.
NEP Norway is a division of NEP Group, the leading worldwide outsourced technical production partner supporting premier content producers of live sports and entertainment.
Aass, an industry veteran, will oversee all of NEP's Norwegian operations, client relationships, broadcast production facilities and a team of more than 100. His primary focus will be to ensure the position, continued growth and success of the Norwegian company. Aass takes the helm at NEP Norway as Lise Heidal, former managing director, transitions to a new role as NEP's SVP of Global Media Solutions. In addition to being the managing director of NEP Norway, Aass will also be part of NEP's European management team.
Prior to joining NEP, Aass most recently served from 2018 as senior strategic advisor and content board member at Nordic Entertainment Group, and from 2017 to 2018 as country manager for MTG (later Nordic Entertainment Group), where he was responsible for the TV3 and P4 group of channels, plus national streaming operations. Before that, from 2014-2018, he held several executive-level roles at Nice Entertainment Group, including as president and CEO for the company's operations in 16 countries and across 28 companies. Throughout his 30-year career in the industry, Aass has demonstrated an entrepreneurial spirit and focus on driving growth through innovation.
"Our business has grown significantly over the last ten years and I'm thrilled that Morten is joining our team," said NEP's Heidal. "He is the ideal candidate for this position, with his experience from working on the client side of our business, his deep knowledge of the market and his strong leadership skills. I have no doubt that Morten will enable us to continue building this momentum to take us to the next level of success in Norway and across Europe."
Aass added: "NEP has an incredible reputation in the industry, and I have had the pleasure to experience various parts of NEP as an important partner throughout my whole career.
"I'm looking forward to joining our talented team here in Norway and being part of the entire NEP worldwide network. We can provide our clients with innovative, end-to-end solutions and tools, so they can stay focused on creating great content for their audiences. That is something very exciting to be a part of."
nepnorway.com
Top Related Stories
Click here for the latest broadcast news stories.