Broadcast News
02/05/2018
NEP Expands Presence In Italy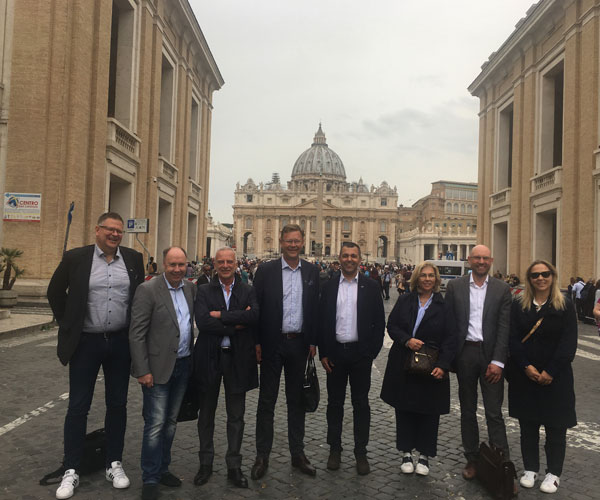 NEP has expanded its reach in Italy with the opening of a new office and the employment of a new General Manager.
NEP also announced it has entered in to an agreement to acquire Telerecord, an Italy-based provider of outside broadcast solutions for the sports industry. Once the deal has closed, Telerecord, a local industry leader with strong client relationships, will further diversify NEP's business and expand its reach in Europe by adding additional local resources and talent. The entire management team will continue to run the business, led by Fabio Bertini.
The NEP Italy office will focus on providing outsourced technical production support for a variety of sporting and live events in Italy.
NEP also announced it has hired Sergio Cecchini, formerly of Top Tech Services, to serve as General Manager of NEP Italy's operations and growth of all NEP services in the Italian market. He brings more than 30 years of industry experience to NEP.
"I'm excited to have Sergio leading NEP Italy and to have Telerecord join our group," said Paul Henriksen, President, NEP Europe & Media Solutions. "Sergio's expertise in managing high-profile sporting events in Italy, combined with Telerecord's strong presence and experience in the market, will be invaluable in delivering superior service and innovative solutions to our clients throughout Southern Europe."
"I am looking forward to starting at NEP, which has the breadth and depth of technical resources and experience to provide new, more efficient and integrated solutions to our local clients," said Sergio Cecchini, new General Manager of NEP Italy. "Launching NEP Italy as part of the NEP Worldwide Network is exciting. I am proud to become a part of NEP and thank Paul and his staff for this fantastic opportunity."
"It's a great time for Telerecord to become part of the NEP global business and a great time for NEP to enter and begin operations in Italy," said Fabio Bertini, Managing Director of Telerecord.
www.nepgroup.com
Top Related Stories
Click here for the latest broadcast news stories.