Broadcast News
02/03/2020
Brompton Technology Reports Resounding Success At ISE 2020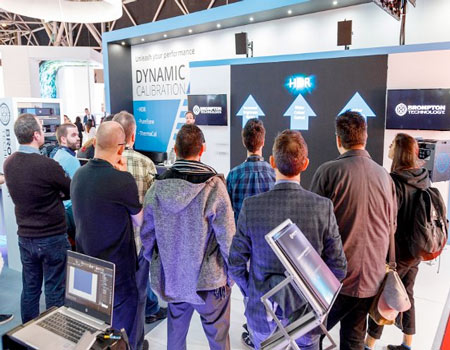 Brompton Technology has hailed ISE 2020 as a resounding success, after giving visitors to this year's exhibition the first European showing of its Dynamic Calibration technology as well as launching its latest LED processor, the Tessera S8.
"Our demonstration stations were a big draw and the reaction to the Tessera S8 has been very encouraging," commented Brompton's Senior Business Development Manager, Rob Fowler. "But the reactions to our presentations of Dynamic Calibration, the enabling technology for Brompton's HDR solution, were truly astounding."
The Tessera S8 is a cost-effective solution for high profile projects that do not require the large output capacity of the award-winning Tessera SX40 processor, but still want to benefit from the flexibility of Brompton's industry leading Tessera feature set and easy-to-use software to produce stunning results.
Dynamic Calibration takes a unique and revolutionary approach to calibrating LED panels: maintaining uniformity, while unlocking the full potential of the LEDs to achieve previously unattainable levels of brightness and colour saturation. Dynamic Calibration is the enabling technology for Brompton HDR – brighter whites, higher contrast ratios, more saturated colours, and true-to-life colour accuracy contribute to a vastly increased level of image depth and realism. Together with new, performance-enhancing features such as PureTone and ThermaCal, the overall result is a huge step forward in visual performance.
Dynamic Calibration is enabled after panels are measured with Brompton's Hydra system; an all-in-one advanced measurement system custom-designed for LED panels and exclusive to Brompton Technology. And Dynamic Calibration is not just for new panels, it can give existing panels using Brompton's Tessera R2 card a new lease of life.
www.bromptontech.com
Top Related Stories
Click here for the latest broadcast news stories.