Broadcast News
20/01/2020
17 Live Deploys LiveU's HEVC IP Bonding Technology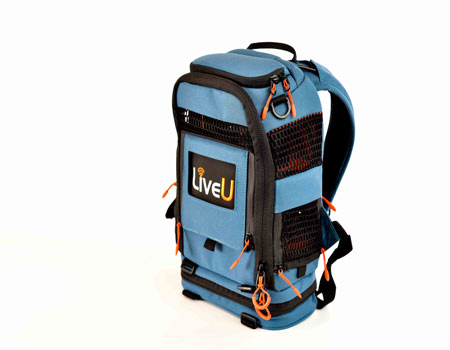 One of Asia's leading live streaming platforms has turned to LiveU's HEVC IP bonding technology to provide high-quality live video coverage of its events.
17 Live is using LiveU's leading LU600 HEVC units to transmit live coverage of the events direct to their 17 Channel, turning fans into loyal, long-term customers with engaging live online content. The deal has been overseen by LiveU's local partner in Taiwan, Maxlink, which also provides 24/7 service and support.
With over a million daily active users and over 30 million users in total, 17 Live is one of the most popular live streaming apps in Taiwan, Malaysia, Hong Kong, Singapore and Japan. The app lets users share their daily moments via video streaming, and follow other streamers and friends. The platform also has a content revenue sharing model where users can share their content for effective monetization.
LiveU technology was chosen because of its quality and reliability even in challenging situations, such as crowded shopping malls, and ease of use.
The LiveU's flagship LU600 HEVC solution delivers the highest video quality and bitrate in the market, fastest file transfer and lowest delay.
www.liveu.tv
Top Related Stories
Click here for the latest broadcast news stories.