Broadcast News
14/01/2020
Gateway Mastering Studios Uses Sonoris DDP Player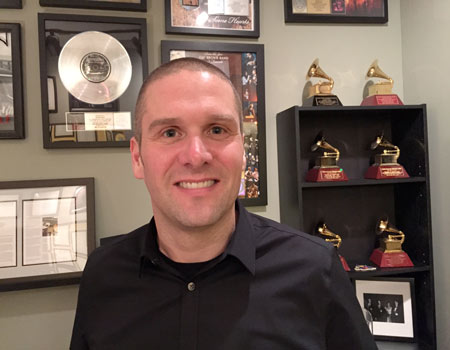 Sonori has announced that Gateway Mastering Studios is using a customised and branded version of the Sonoris DDP Player to streamline its client review process.
"We strive to provide clients with masters that are both creatively and technically perfect, and Sonoris software helps us to back up that work with equally exceptional service," said Adam Ayan, a Grammy® Award-, five-time Latin Grammy Award-, and TEC Award-winning mastering engineer who works at Gateway Mastering Studios. "Serving as an extension of our in-studio services, Sonoris software helps us to make the master approval process simple and seamless for our clients. It also allows us to feel confident that when clients hit play, they're experiencing audio in much the way they'd hear it if they came into the studio."
The Gateway Player can import both DDP and disk image files generated by engineering working on the studio's Pyramix digital audio workstation. When clients want only WAV files, the team at Gateway Mastering uses the Sonoris software as a quick and elegant solution for exporting WAV files that can then be sent for client review.
More often, Ayan and his colleagues send clients the small Gateway Player app along with installers and a disk image file. Installing quickly and easily on a Mac or PC, the software makes it easy for clients to play back audio files, export WAV files, and even burn CDs. Because the software doesn't require a license, clients can pass the player on to other reviewers at will.
"The Gateway Player has turned out to be a great solution for reviewing album projects," added Ayan. "It allows us and our clients to hear the transitions between songs and to get a macro view of the project. The software offers a convenient way to get our arms around different ways of hearing it."
www.sonorissoftware.com
Top Related Stories
Click here for the latest broadcast news stories.