Broadcast News
25/11/2019
Comtech Telecommunications To Acquire UHP Networks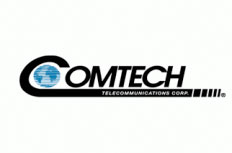 Comtech Telecommunications has entered into an agreement to acquire UHP Networks, a leading provider of innovative and disruptive satellite ground station technology solutions, for a purchase price of approximately $40.0 million.

Founded in 2005, UHP is based in Canada and has developed revolutionary technology that is transforming the Very Small Aperture Terminal (VSAT) market.

Fred Kornberg, President and Chief Executive Officer of Comtech, said: "With end-markets for high-speed satellite-based networks significantly growing, Comtech's acquisition of UHP is a significant step in enhancing our solution offerings for the satellite ground station market. After months of extensive testing, we believe that UHP's innovative implementation techniques for time division multiple access ("TDMA") technology are best-in-class. UHP's disruptive technologies were developed starting with a blank sheet of paper, are unencumbered by legacy methods and provide the highest TDMA efficiency at the lowest cost available. We are delighted to acquire UHP and expect the use of their incredible technology to expand globally for many years ahead."

Vagan Shakhgildian, President of UHP, said: "I believe this strategic combination with Comtech is compelling. I expect our customers will significantly benefit from greater resources and capabilities than UHP could provide on a stand-alone basis. We intend to maintain a sharp focus on all scheduled and committed rollouts to our customers and supporting all existing products, services, and agreements to our customers including value-added resellers, distributors, original equipment manufacturers and other strategic partners. All of UHP employees and myself look forward to working with the Comtech management team to deliver world-class products to our existing customers and new customers around the world."
Top Related Stories
Click here for the latest broadcast news stories.