Broadcast News
17/10/2019
Operative Appoints Senior Vice President, EMEA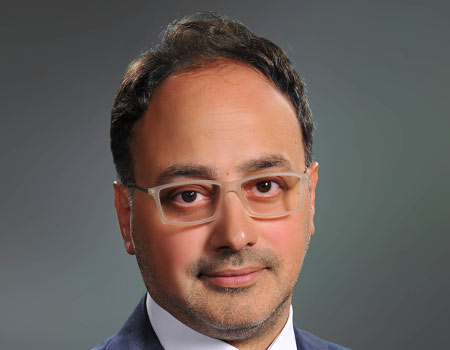 Operative, the ad management platform of choice for the world's largest media brands, has appointed Said Bacho as Senior Vice President, EMEA.
With immediate effect, Bacho joins Operative on a full-time basis after engaging with the company as a consultant. During his consultancy period, he has contributed to the development of Operative's go-to-market strategy in EMEA, which has resulted in a number of new international business opportunities.
In his new role, Bacho will manage Operative's business in Europe, Middle East, Africa, and India with particular emphasis on growing its regional sales and account management teams.
Bacho brings to Operative many years' experience working in the broadcast media technology markets. Most recently, he was Chief Business Development and Marketing Officer with Snell Advanced Media, having previously worked as Senior Vice President - EMEA with Grass Valley, Vice President Sales & Marketing - Middle East, Africa, & South Asia with Imagine Communications & GatesAir, and Managing Director - Middle East & North Africa with Avid.
"I am thrilled to be joining Operative at this exciting time of the industry's transition. In just a few short months, I have been working with the team to identify many exciting opportunities that exist throughout the EMEA region," stated Bacho. "Now, this appointment delivers a clear customer-focused message and represents a solid forward-thinking commitment by Operative to the existing and new client base in EMEA and internationally.
"This senior level appointment is in line with Operative's initiative to expand its business internationally and is key to drive the next phase of Operative's growth in EMEA and international markets. With the anticipated launch of Operative's next generation ad technology product AOS, Operative is doubling down this year to ensure the right expertise across all organizations are in place to be successful for growing its list of media customers. "Said has an excellent track-record of breaking into new markets and clients, expanding business in existing accounts, driving significant increases in revenue and profitability, and managing multi-cultural cross-functional teams, complex projects & partnerships through effective field sales & marketing organization enablement," commented Lance Roncalli, Chief Revenue Officer at Operative.  
www.operative.com
Top Related Stories
Click here for the latest broadcast news stories.