Broadcast News
19/08/2019
MultiDyne To Unveil Next-Generation OG-4600 And FiberSaver Solutions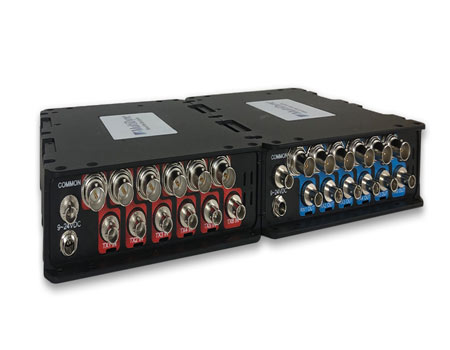 MultiDyne Fiber Optic Solutions is to introduce its next-generation OG-4600 and FiberSaver solutions at IBC 2019.
Now shipping, both problem-solving solutions enable broadcast, production and digital cinema customers to efficiently manage and transport higher resolutions and signal counts with streamlined connectivity. MultiDyne will demonstrate both new product lines at Stand 11.D40.
The OG-4600 Series is comprised of five purpose-built openGear cards, each of which supports the transport of up to four uncompressed, unprocessed 12G video streams over fiber. Depending on the application, the modularity of the series easily incorporates AES3 and/or analog line-level audio, Ethernet, genlock, GPIO, serial data, tally and/or timecode. All modules are compatible with the industry-standard openGear platform, with SNMP management and cross-network monitoring capabilities using openGear Dashboard software.
The OG-4600 Series adopts the same high-density design philosophy as its predecessor, the OG-3600 Series. Each module is intelligently designed to fit more circuits and information, and brings as many applications and channels onto a single card that were once dispersed across three or more. MultiDyne's engineering breakthrough ultimately optimizes space on each card, reduces the overall weight of each modular chassis.
MultiDyne will also bring its new FiberSaver FS-12G Series of bi-directional fiber multiplexers and wavelength re-mappers to IBC. The FS-12G Series, available in portable and rackmount versions, is built to help engineers send and receive more optical signals over fewer fibers. Units are scalable in increments of six channels, providing a cost-effective solution compared to running a new, additional fiber to carry extra signals.
The portable FS-12G devices can accommodate up to 12 optical signals while the 1RU systems can manage up to 36, with the latter carrying 18 optical or IP signals per fiber-optic strand. Both versions integrate SNMP capabilities to monitor signal and system performance.
www.multidyne.com
Top Related Stories
Click here for the latest broadcast news stories.