Broadcast News
24/07/2019
Ross Video Releases Version 9 Of Xpression Real-Time Motion Graphics Platform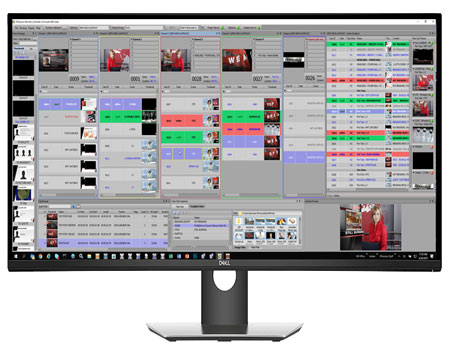 Ross Video has officially released version 9 of the XPression real-time motion graphics platform, which includes over 40 new features ranging from extended font management, enhancements to the data-driven graphics content tool DataLinq™, and the acquisition of content beginning in traditional desktop design software to controlling playout of multiple XPression graphics engines.
When it comes to creating highly efficient workflows for getting content from concept to viewer, XPression is part of the process every step of the process.
The ability to import Adobe Photoshop files and their associated layers helps to more directly realize the vision of an art director who starts the design process on the desktop. With version 9.0, these files can be directly imported into XPression and provide an accurate position on the screen and retain the layer order and grouping designed by the artist.
An all new edition of the XPression Remote Sequencer is also part of this XPression 9.0 release. The new Remote Sequencer continues to offer a comprehensive linear playout of XPression to be executed using a highly efficient single keystroke workflow. For improved control, however, Remote Sequencer now provides an extended playout control of rundowns at the level of individual channels and Take IDs. The flexibility of direct access to individual Take IDs in the Remote Sequencer has been expanded to enable users to modify Take Items' content and channel assignment directly, before going to air. Seamless integration of the XPression Project Server and Scene Manager allow for new Take Items to be added to the playout sequence at the last second, helping contribute to the success of the production.
www.rossvideo.com
Top Related Stories
Click here for the latest broadcast news stories.