Broadcast News
18/04/2019
Veritone Wins NAB Show Product of the Year Award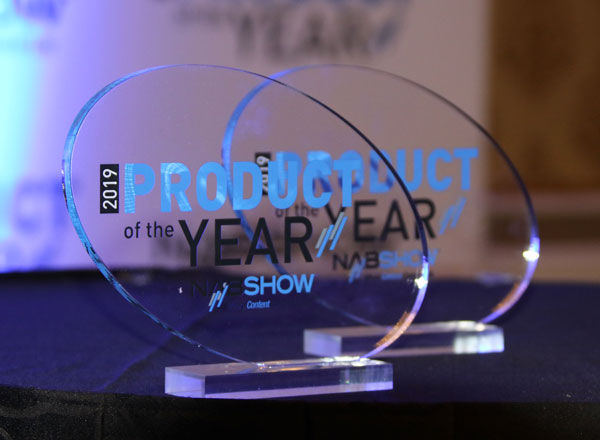 Veritone has announced that its Veritone Attribute application, a near real-time media attribution solution, received a Product of the Year Award in the Best New Radio Technology category at the recent 2019 NAB Show in Las Vegas.
The first official awards at the NAB Show, the program recognizes the most significant and promising new products and technologies showcased by exhibitors.
NAB Executive Vice President of Conventions and Business Operations Chris Brown, said: "Nominees like Veritone are revolutionizing the way people experience media and entertainment. The 2019 NAB Show Product of the Year Awards highlight the best of what's new at the premier launchpad for breakthroughs at the intersection of media, entertainment, and technology."
Veritone Attribute gives radio and television broadcasters the ability to measure the effectiveness of advertising campaigns in near real-time. Attribute simply and intuitively makes connections between advertising campaigns and activity on the advertiser's website within a user defined timespan. Attribute not only analyzes data related to prerecorded spots, but also to live reads and organic mentions. The information gleaned from Attribute gives broadcasters the ability to better contend with their digital counterparts, while at the same time providing advertisers a means to complement their digital advertising strategy by understanding campaign performance across multiple channels.
Michael Kennedy, product manager for Veritone Attribute, added: "Attribute addresses a need to quantifiably demonstrate how well campaigns are working and provide optimization insights for those that are underperforming. aiWARE's configurable infrastructure allowed us to quickly develop a product that helps to solve a challenge and address a gap in the market for both broadcasters and advertisers. It's very gratifying to have this recognized by the NAB."
veritone.com
Top Related Stories
Click here for the latest broadcast news stories.