Broadcast News
14/03/2019
Studio Scotland Produces Award-Winning Science Documentary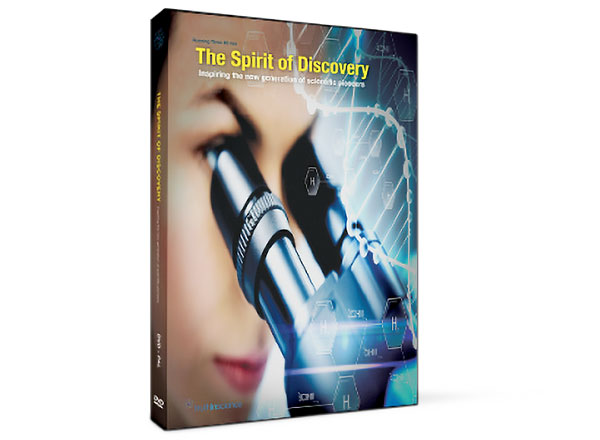 Scottish production company Studio Scotland has produced an award-winning educational documentary, 'Spirit of Discovery'.

Organisation 'Truth in Science' tasked the production firm with completing a one-hour documentary aimed specifically at young students within both the science classroom and religious and social studies.

Launched at the 'International Creation Science' conference in West Bromwich in October 2017, the film was very well received by a number of award winning scientists.

The controversial topic of Intelligent Design versus Evolution has long been a hot potato with many scientists lined up on both sides of the argument. Unfortunately, some well-known academics have taken to TV stardom and have turned the genuine search for scientific discovery into an evangelical side-show with its sole agenda to promote evolutionary philosophical views as science, expecting the viewer to swallow anything in the name of evolution as they see it. 'The Spirit of Discovery' seeks to bring an intelligent debate to this topic in a bid to bring critical thinking to young minds; after all, why would you close down reasonable investigation when the aim is to better understand the world in which we live?

Studio Scotland was chosen to produce the film based on their extensive knowledge base of interviewing scientists who are opposed to evolutionary philosophy, and whilst not all believe in a deity such as the God of the Bible, there are many award winning scientists who believe that they can give a reasonable defense for why they believe that we are not here by an act of random chance processes over billions of years - for which there is no evidence.

The project required over 20 young actors/extras filmed on location in Kent, England, while interviews were conducted with a number of award winning scientists throughout the UK and the USA.

Truth in Science are pleased with the final result and donated 7500 DVDs to schools throughout the UK and Ireland. To date, feedback has been both complimentary and (sadly) rude and offensive, leaving no doubt that this subject can lead to a hostile reception. Yet the question must be asked... Why?

The documentary was awarded 'Best Educational Documentary 2018' at the CMA Awards at the end of 2018.

The film's distributor is 'Timeless Life' in the USA.

Studio Scotland's Director - Stewart Menelaws said: "We held a number of focus groups concentrating on teenagers with a range of religious beliefs and none. The results were very interesting, with many constructive comments coming forward. What became clear was that all agreed that education must allow valid views and opinions to be fairly and equally investigated. Every teenager within the groups were astonished at the clear delivery of the scientists on the DVD and all wanted to know more."
Top Related Stories
Click here for the latest broadcast news stories.