Broadcast News
08/03/2019
Bridge Technologies VB440 IP Probe Secures NAB Award Nomination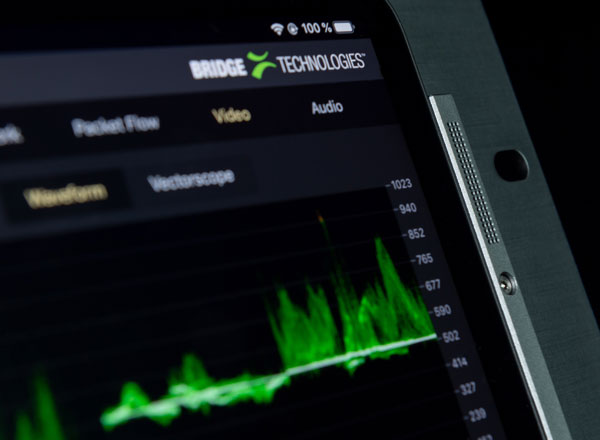 Bridge Technologies has secured an NAB Show awards nomination for its VB440 IP Probe.

The VB440 IP Probe will compete in the Best New Hardware Infrastructure Technology (Signal Processing and Distribution, Routing and Master Control, Monitoring, Transmission, Test & Measurement) category at the show in Las Vegas, 06-11 April.

The NAB Show Product of the Year Awards recognise the most significant and promising new products and technologies being showcased by exhibitors at the show.

The VB440 probe provides a breakthrough for the monitoring and analysis of high-bitrate broadcast media traffic as defined in ST2110 and ST2022-6 in core broadcasting networks, production studios, master control centres and outside broadcast vehicles and venues. It enables production teams to continuously survey all layers of media transportation on an IP network and facilitates quick rectification of potential problems.
 
"We're delighted to have been nominated for this prestigious award," said Simen K Frostad, Chairman of Bridge Technologies. "As our industry transitions to an IP infrastructure, with all the benefits and advantages that will bring, there is a real need for a new generation of tools that can help minimise the impact of network errors and maximise the quality of delivered content – and that are also easy to use for non-experts. There is also a need for tools that can make remote production even more viable. On both counts, the VB440 is such a tool."
 
With support for interface speeds including 10, 25, 40, 50 and up to 100 Gigabit on dual interfaces, even the largest of media networks can be accommodated with analysis of SD, HD i and p, HD HDR, 4K and 4K HDR and above. ST2022-7 redundancy is also monitored and analysed with ports connected to both primary and secondary networks. PTP is provided with ST2059-2 clock analysis, clock source detection/listing and clock accuracy and class, providing troubleshooting and continuous monitoring of critical clocking in a production network.
 
NAB Show Product of the Year Award Winners will be selected by a panel of industry experts in 16 categories and announced at an awards ceremony and cocktail reception at the Westgate Las Vegas Resort on 10 April. To be eligible for an award, nominated products and technologies must be on display at the 2019 NAB Show for the first time and available for delivery in calendar year 2019.
 
"Nominees like Bridge Technologies are revolutionising the way people experience media and entertainment," said NAB Executive Vice President of Conventions and Business Operations Chris Brown. "The 2019 NAB Show Product of the Year Awards will highlight the best of what's new at the premier launchpad for breakthroughs at the intersection of media, entertainment and technology."
Top Related Stories
Click here for the latest broadcast news stories.