Broadcast News
04/03/2019
Apple ProRes Support Added To Mistika Ultima In New Upgrade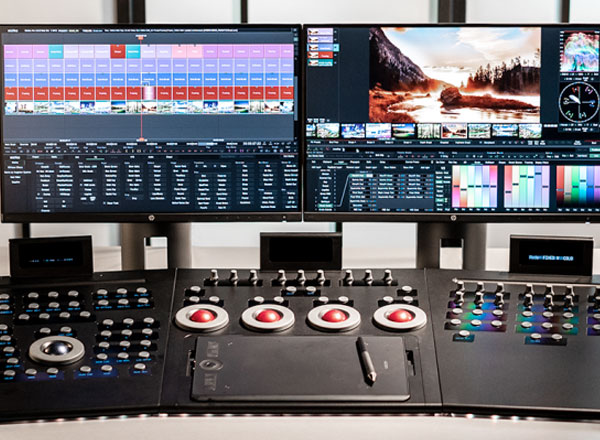 SGO has released the latest version of Mistika Ultima, featuring Apple Pro Res, AJA KONA 5 and Tangent Arc support.
Align mute moving clip and unscale functions, a bypass toggle and new processes for HDR workflows have also been added.
To meet the efficiency demands of today's post-production industry, the new release of Mistika Ultima provides a significant performance increase by speeding-up rendering by up to ten times, thanks to software optimisation and NVIDIA hardware render support. The playback speed of industry-specific formats has also been enhanced, allowing real-time interactivity of UHD 8K at 60p.
Official Apple ProRes support enables users to work with and create ProRes media significantly faster than before and at the highest quality available. The scope of professional format support is now even wider, including the latest ARRI, RED, and Canon SDKs.
Expanding collaborative capabilities
Mistika Ultima continues to improve workflow efficiency by expanding collaborative capabilities between natively integrated Mistika Technology products. This includes Mistika CoPilot, an application which runs inside the same workstation but on a second GPU. Included at no extra cost, it provides a second user interface enabling an assistant to simultaneously work on the same project without interfering with the main operator's tasks.
The Immersive Reality Toolset also receives various enhancements and is fully compatible with Mistika VR, the industry-adopted solution for optical flow stitching. This eliminates the need for intermediate rendering by allowing Mistika Ultima to just share project metadata thus improving efficiency when creating captivating VR/360o content.
Revised Mistika Ultima for 8K Production
Utilising a new Mistika Technology hardware and SGO storage configuration, Mistika Ultima 8K provides real-time finishing and workflow for UHD 8K at 60p, even with uncompressed formats. Real-time capture and playout at 8K 60p is also possible when using the latest 8K recorder from Panasonic. These developments are also relevant for customers involved in giant screen or complex special projects using very high resolutions and frame rates.
"SGO continues to lead development at the high-end with Mistika Ultima, using all our knowledge and expertise to deliver the most agile, innovative and performant solutions available in the market," said Geoff Mills, Managing Director at SGO. "We are proud that our customers all around the world continue to put their trust in us and delighted that broadcasters and post facilities in Asia have embraced Mistika Technology to produce content all the way up to 8K 60p."
The entire list of newly supported professional formats, features and other improvements recently added to Mistika Ultima can be found
here
.
Top Related Stories
Click here for the latest broadcast news stories.