Broadcast News
26/02/2019
Vidispine Confirms Speakers For New Event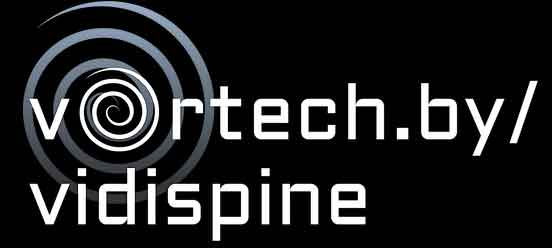 Vidispine, the experts in media supply chain technology and the organisers of the inaugural vortech.by technology conference, has announced the confirmed speakers and topics for a new event aimed at developers, solution architects and senior technologists in the media and video platform industry. vortech.by/Vidispine takes place on 5-6 March 2019 at Scandic Victoria Tower, Stockholm, Sweden, with AWS as its premium sponsor, co-hosts Grabyo, Mayam, Codemill, Magenta Broadcast, Valossa, Qvest Media and newly announced partner Object Matrix.
The conference will be moderated by Rowan de Pomerai, Head of Delivery and Growth, The Digital Production Partnership (DPP).
Isak Jonsson, CTO, Vidispine, said: "In contrast to many media industry conferences, vortech.by aims to explore the technical issues facing the industry in far greater depth. Our expert speakers and the highly topical sessions they cover will provide a detailed, 'pain and glory' picture of the move to the cloud, and informed opinions on what is yet to come."
Due to popular demand from partners keen to participate in the event, Day 1 of the conference will feature a main track and a 'bonus' breakout track with additional sessions. Confirmed speakers include Steve Sharman, Architect at UKTV; Lee Atkinson, Principal Solutions Architect, Media and Entertainment, AWS; Tim Burton, Managing Director, Magenta Broadcast; Jonas Sandberg, CEO, Accurate Player; Jonas Engström, CEO and Co-Founder of Mayam; Mun Wai Kong, CTO at Grabyo; Ralf Jansen, Software Architect at Arvato; Neil Anderson, Associate Producer at Remodus; Ulrich Voigt, Head of Design at Qvest Media; Tobias Börjeson, Solution Architect at AWS; Isak Jonsson, CTO and Co-Founder of Vidispine; and Nils Lefring, Head of Platform Delivery at Vidispine.
Top Related Stories
Click here for the latest broadcast news stories.