Broadcast News
29/10/2018
Playbox Technology UK Reports Successful 2018 NAB Show New York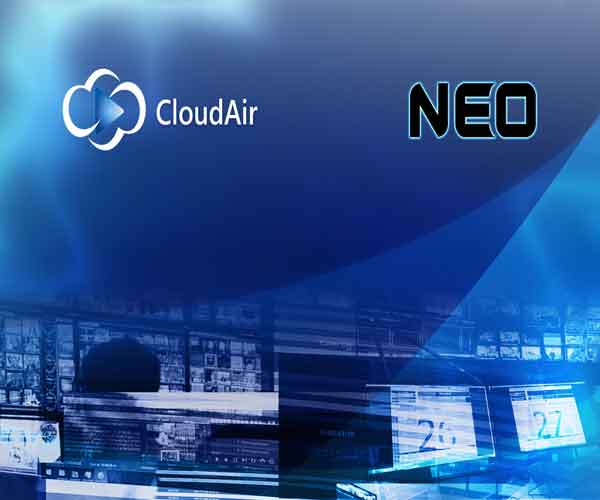 PlayBox Technology USA has reported a highly successful 2018 NAB Show New York, held at Javits Convention Center, October 17-18.
"With over 300 exhibitors this year, NAB New York has become a seriously attractive showcase for East Coast broadcasters, content owners, system integrators and facility managers," commented PlayBox USA's Director of US Operations, Van Duke. "Visitor traffic was good on both days with scalability and IP connectivity high on the agenda in many discussions. Most trade show activity revolves around production demonstrations and promotion. This event went beyond that and generated actual orders. We also had good meetings with potential new resellers which will help to establish and expand our new line of products and our support network across the entire USA.
"Interest in our IP/SDI-server-based Neo channel-in-a-box and telco-based CloudAir solution was strong. Each can be operated standalone or combined into a uniquely powerful hybrid which allows almost unlimited expansion to be achieved at very short notice. The hybrid system gives station managers the freedom to start new program channels at very short notice, whether for event-specific red-button streams or permanent additions to their multiplex. CloudAir is also the perfect platform for SaaS-based media asset management, securely accessible from anywhere, fully searchable and with absolutely limitless capacity."
AirBox Neo is a fully transmission agnostic broadcast playout solution giving operators the option of reaching their audiences via terrestrial, satellite, cable or IP networks, in SD, HD, UHD or all three resolutions. It can be configured with a wide range of modules to match any desired workflow. Individual or connected systems can be controlled via a standard desktop computer, even a laptop, linked to the on-site apparatus room or a remotely located service provider.
CloudAir extends the remote-access model by opening up a whole spectrum of channel management opportunities including fast-startup of new channels and potentially limitless remote archiving. CloudAir also allows the establishment and operation of disaster recovery facilities more economically and efficiently than renting and supervising an off-site suite.
www.playboxtechnology.com
Top Related Stories
Click here for the latest broadcast news stories.