Broadcast News
13/09/2018
Riedel Networks Expands In South America With New Sao Paolo POP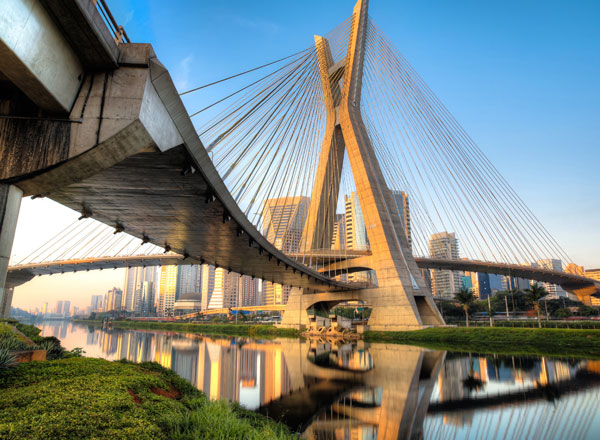 Riedel Networks has expanded in South America with the opening of its new Sao Paolo point of presence (POP).
The POP is found at the new Equinix SP3 data center in Brazil.
This relocation allows the company to provide South American customers with direct MPLS access to the world's most widely used cloud service providers. Moreover, the new Riedel Networks POP is equipped with the very latest technology and offers considerably greater bandwidth.
"We are witnessing a significant growth in the South American market. Our clients' demand for bandwidth is increasing rapidly; they are dependent on direct access to the most important cloud systems to ensure their staff have fast, safe, and high-quality access to their cloud services," said Bernhard Pussel, Head of Sales at Riedel Networks.
Michael Martens, CEO of Riedel Networks, added: "The new point of presence in Sao Paulo complements our construction of a global SDN network and fits perfectly into our worldwide SD-WAN concept, which currently is in its very last prelaunch phase."
Riedel Networks also gained access to significantly more network partners to cover the last mile. Besides higher flexibility, this step increases the number of connections available and, hence, further improves service reliability at customer locations.
riedel-networks.net
Top Related Stories
Click here for the latest broadcast news stories.