Broadcast News
27/07/2018
IMT And Vislink To Showcase Leading Solutions At IBC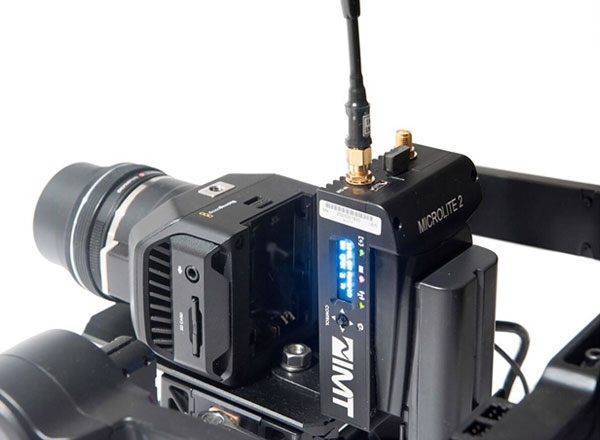 IMT and Vislink are heading to this year's IBC Show with a range of wireless camera transmitters and satellite solutions.
The companies will showcase the MicroLite 2, HCAM and IMTDragonFly wireless camera transmitters, Vislink AirPro 75Ka two-axis motorised driveaway antenna system and additional broadcast products on Stand 1.A69 in Amsterdam.
"For over 30 years, IMT and Vislink have been known around the world for providing broadcast professionals with premium products in terms of performance, reliability and adaptability," said David Robins, global Sales Director for Vislink. "We have a history of being at the forefront of video technology advancements, and our HCAM 4K wireless camera systems represent our latest innovation. IBC is the perfect venue for us to highlight our extensive solutions for collecting and delivering secure, high-quality video from live news, sporting and entertainment events."
The MicroLite 2 system is a highly portable professional-grade COFDM HD wireless camera transmission link capable of providing high-quality video at distances over two miles, line-of-sight (LOS). IMT's COFDM technology ensures the transmission of uninterrupted, live TV pictures over long ranges, despite the effects of foliage, challenging terrain, buildings and other common non-line-of-sight limitations.
HCAM is a HEVC 4K UHD wireless transmitter which supports applications such as ENG (Electronic News Gathering) and premium live sports broadcasts. It features user-interchangeable RF modules and a range of software options – including the capability to be HDR Ready. With highly flexible and configurable mounting options and intuitive video interfaces, the unit can be mounted to broadcast cameras, ENG cameras and prosumer cameras.
The IMTDragonFly is a miniature transmitter designed to capture real-time, high-quality video from unmanned air and ground vehicles, bodycams and concealments for display on fixed or mobile receive devices. The transmitter features HD/SD-SDI or optional HDMI inputs with COFDM transmission in a small, lightweight chassis. The IMTDragonFly delivers up to 100mW of power in a package weighing less than 1.2 ounces/34 grams, providing long range, reliable HD video transmission.
The Vislink AirPro 75Ka is a small, lightweight, single-button deployment IP satellite data terminal for use with Eutelsat's Tooway™ service. The Vislink AirPro-75 features a fully motorised, driveaway antenna system and a 75cm Ka-Band antenna. The terminal can be roof-mounted to any vehicle and makes an instant broadband connection possible anywhere. The antenna is controlled using the Web interface built into the controller. The system is designed for use by non-technical people and operation is simply a matter of opening the app and selecting 'deploy'.
The 2018 IBC Show takes place in Amsterdam from 13-18 September.
imt-solutions.com
www.vislink.com
Top Related Stories
Click here for the latest broadcast news stories.