Broadcast News
19/07/2018
LED Creative Supports Shoot With World Cup Winning Captain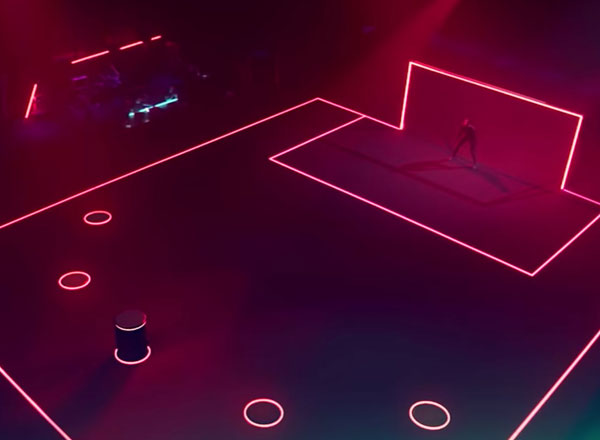 LED Creative has supported Trojan Media on a recent football themed shoot for LG with its Alpha 60 flex.
The shoot involved France's World Cup winning captain and goalkeeper Hugo Llloris.
Filmed on the Sound Stage at Backstage Centre in Purfleet, the sequence featured the goalkeeper saving an onslaught of mechanised penalties against a goal area mapped out in bright LED.
Working alongside Production Designer Zoe Koperski, LED Creative provided its Alpha 60 flex for the project, the stark contrast between the crisp, bright LED against the dark background creating a fantastically futuristic Tron-like feel.
Commenting on working with LED Creative, Koperski said: "Tim was a joy to work with and brought exactly what I asked for to life and he was very helpful with advice around the restrictions (even launching footballs at them at high speed!) he worked well with the carpentry team to get a great finish. The LEDs looked beautiful and I'd love to use LED creative again."
Project Manager Tim Rees added: "Zoe and the crew created an incredibly stylish looking production. Our Alpha 60 was perfect for the crisp lines that framed the set; perfect against the dark background. We're delighted to have played a part in building the look for the shoot."
led-creative.co.uk
Top Related Stories
Click here for the latest broadcast news stories.