Broadcast News
13/07/2018
Miller Tripods Provide All-In-One Fluid Head Solutions For Antonio Morais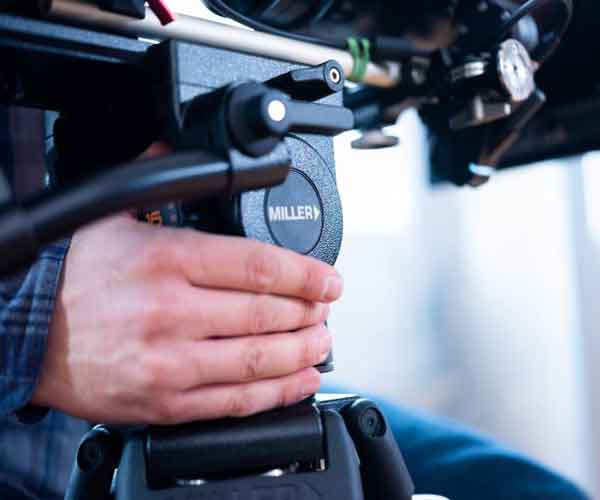 When Sony unveiled the Venice, its first full-frame cinema camera system, Cinematographer Antonio Morais couldn't wait to get his hands on it.

Knowing his camera is only as good as its supporting platform, Morais once again turned to Miller Camera Support LLC, through EACAMPOS, the official local dealer, to put the highly anticipated camera to the test for his work on the Portuguese film, A Sound in Motion. The film, fully shot in the city of Porto, is a fictional story based on the way deaf people adapt themselves to normal daily life situations.

Morais and Director Ricardo Teixeira employed a Miller ArrowX7 system and a Skyline 70 kit to shoot the film. Morais used the new Sony Venice with a Fujinon HK zoom lens set, 14.5-45 and the 18-85 both T2, the Fujinon XK lightweight zoom 20-120 t3.5 and an Atomos Shogun Inferno coupled with the Atomos Sumo 19-inch monitor for Teixeira. The camera package was supported by the Arrow X7 with either the 2 stage carbon fiber Sprinter legs or on a hi- hat whenever in a hurry. For more stable shots that required a longer lenses, Morais utilized the Skyline 70 with a heavy duty 2 stage carbon fiber tripod.

"Miller's fluid heads are so smooth and let you execute better camera movements than other brands on the market," sais Morais. "We were able to adapt the tripod by choosing multiple variations of the counterweights, which allowed us to be more versatile, and save time and money."
Top Related Stories
Click here for the latest broadcast news stories.