Broadcast News
26/06/2018
Light Fantastic Applies Robe Megapointes For Array Of Live Events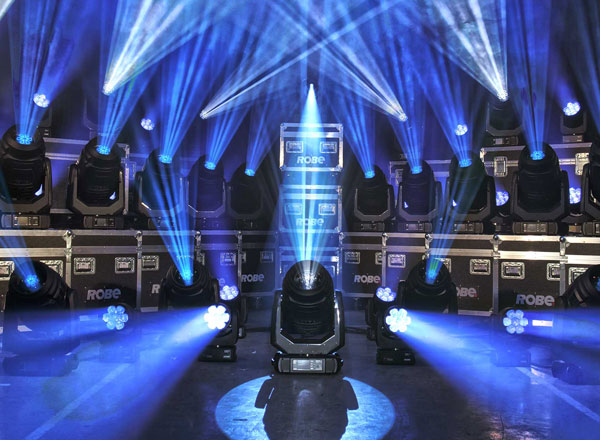 Light Fantastic Production Services has applied its stock of Robe MegaPointe fixtures to a variety of prestigious live events.
The company previously made a significant investment in Robe MegaPointe fixtures to extend its growing lighting inventory.
Known for their spot/beam capabilities and precise gobo projection, the MegaPointe has become a popular choice for LDs and Designers on all manner of LFPS projects.
LFPS Director, Rob Myer, said: "We have a long standing relationship with Robe so naturally we are delighted with the performance of our MegaPointes. Over the past few months we have been making great use of them on a host of projects, from creating aerial searchlight effects and gobo projection across building facades to adding incredible theatrical looks to prestigious large scale live events, including a particularly spectacular product launch installation on a roof at Chelsea Harbour."
Working both on their own in-house projects and in collaboration with a broad range of industry partners, LFPS provide service and support to a huge variety of live event, television and music productions. Supplying lighting, audio, staging and full technical back up, the company continues to gain prominence as a respected, responsive, reliable production resource.
The company has been making key investments throughout all areas of its business, including expanding its lighting offering, to continue the organic growth of the organisation and maintain the service levels on which they pride themselves.
Mr Myer concluded: "Our lighting inventory, including our MegaPointe stock, is prepped, packaged and ready for the Summer season. We are delighted to already have a number of exciting projects entering into production. I'm also pleased that we are in a position to help meet the demand for quality equipment at this busy time of year, including making our product range available for dry hire to our industry partners."
lfps.co.uk
Top Related Stories
Click here for the latest broadcast news stories.