Broadcast News
01/06/2018
Salmins Upgrades Audio Processing With Prism Sound Converter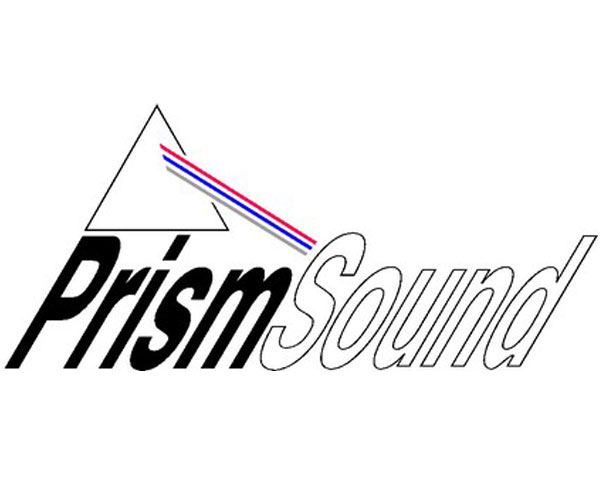 Musician and producer Ralph Salmins has upgraded the audio processing at his own studio, The Bunker, with a Prism Sound ADA-8XR multichannel audio converter.
The converter also has an MDIO-HDX card for interfacing with his Pro Tools® system.
"I chose this converter because it offers the most amazing sound – something that, in my view, is unsurpassed by anything else," Mr Salmins explained. "The plug and play integration with my Pro Tools® system is fantastic – it really is a very easy to use unit that offers exception audio quality."
Ralph Salmins plays sessions and concerts worldwide and is currently a member of The Waterboys. He built The Bunker in 1995, primarily as a recording and producing space for himself. However, in recent months he has been joined by acclaimed recording engineer Haydn Bendall who not only shares the space but also brought along his own Prism Sound ADA-8XR converter to add to The Bunker's equipment list.
"I play drums on Haydn's productions - and have done for many years - and he often records for my projects, too," Mr Salmins said. "He's around a lot of the time, recording and mixing various artists and projects of his own."
Based just outside London in Welwyn Garden City, The Bunker is a place where musicians can come together to record, compose and collaborate.
"We have great vintage drums, piano and vintage keyboards ready to go in a relaxed wonderful-sounding environment," he added. "We do lots of rhythm section recording as well as brass and vocals and small string sections. The signal path of the 1976 Harrison 2824 console, Vintage Neve, API and DW Fearn mic pres go through the Prism Sound converters, which gives us beautiful results. Recent projects we have worked on include Elvis Symphonic, Beach Boys Symphonic, Georgie Fame, Audio Network and the Peaky Blinders soundtrack."
Prism Sound's ADA-8XR multi-channel AD/DA converter can be configured in numerous ways using plug-in modules to suit a very wide variety of applications. Cited as their converter of choice by many top professionals, the ADA-8XR is ideal for music and sound recording, mastering, broadcast and post-production because it offers clean, transparent conversion to producers, engineers and songwriters who want top-quality results.
Salmins added that his Prism Sound ADA-8XR unit is now permanently connected to the studio's Pro Tools® system and is used on everything recorded there.
"It really is incredibly satisfying," he said. "The next project we will be tackling is Roy Orbison Symphonic 2 for Nick Patrick, engineered by Pete Schwier."
www.prismsound.com
Top Related Stories
Click here for the latest broadcast news stories.