Broadcast News
10/05/2018
Carlo Camera Discusses The Prism Sound Audio Converter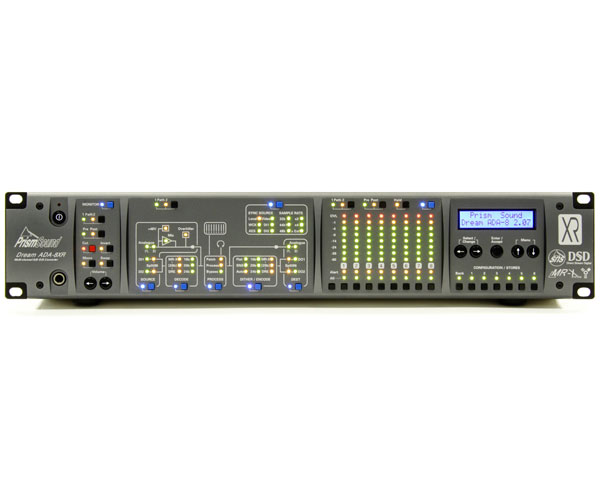 Mastering engineer Carlo Camera has praised his ADA-8XR Prism Sound converter, after it became one of the first purchases for his Solid Mastering facility he opened in Bergamo, Italy, in 2015.
"I love music and listening to new music every day is a joy," he said. "As a producer I used to work on the same songs for months but as a mastering engineer I can be 100% focused on a song for a limited time. I'm a perfectionist and this brings out the best of what I can do and keeps me fresh and creative."
He describes the ADA-8XR multichannel audio converter as the king of his analogue/digital conversion and the heart of his monitoring set up.
"The first Prism Sound converter I owned was a Lyra 2 and I found it's A/D astonishingly good," he explained. "When I set up my own mastering studio I decided to go with the ADA-8XR because I needed top notch D/A converters for my monitoring system, as well as fantastic A/D, of course."
Mr Camera says he finds the ADA-8XR's routing extremely flexible and has had no issues setting it up with his mastering console and external active crossovers.
"My Prism Sound ADA-8XR behaves perfectly and allows me to take advantage of a no compromise AD/DA conversion in my particular setup," he said. "The results are simply stunning and the ADA-8XR is the perfect ally for all my high end mastering equipment such as like Pom Fairchild, Maselec, Sontec, Knif Soma and Tubetech."
Designed by Glenn Stanton of Running Brook Design, Solid Mastering is equipped with PMC MB2 monitors that have been calibrated to work optimally in Mr Camera's room.
"95% of the time I work with the PMCs," he said. "They give me detail and the big picture at the same time and I would struggle to find another system that gets close in terms of naturalness, authenticity and quality."
Offering stem and stereo mastering and stem mixing, Solid Mastering is one of few Italian facilities to provide analogue mastering services including online mastering services with real analogue summing. Recent Solid Mastering clients have included DJ Nelson (J Balvin, Nicky Jam), Eddie Lover, Faya, Bonnot and Kemzo, while Mr Camera's own production credits include projects for a variety of record labels such as Ego, Universal France, BIP Records, Roster and Blanco y Negro.
"Mastering is such a crafty art; it's the last step before music gets released to the world," Mr Camera said. "Of course, heart and ears always come first, but having the best gear is a huge advantage. Much love and respect to all the creative souls!"
www.prismsound.com
www.solid-mastering.com
Top Related Stories
Click here for the latest broadcast news stories.