Broadcast News
01/06/2018
Panasonic Launches EVA1 'Share Your Vision' Video Competition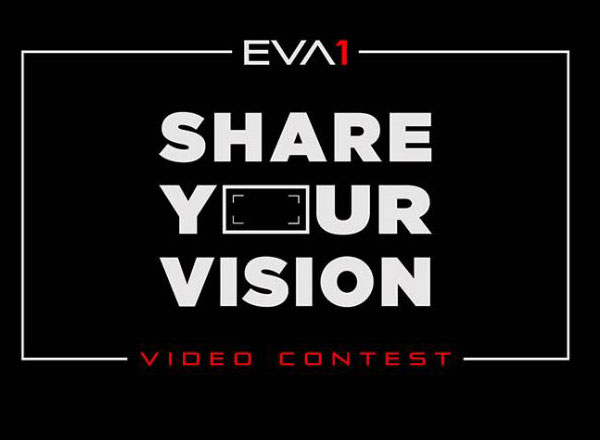 Panasonic has launched a video competition for professionals in Europe and the US to showcase their best work using a AU-EVA1 compact cinema camera.
'Share Your Vision' is open from 01 June to 24 August, with the winners being announced at IBC in Amsterdam on 14 September .  
A panel of judges, including cinematographers William Wages ASC, Elle Schneider, Johnny Derango and Matthias Bolliger will select two winners, one in a fiction genre and one in the non-fiction genre. The winning entrants will receive $6,000 (US) or €5,000 (EU).  
To participate, contestants should register at
eva1contest.hscampaigns.com
 and submit videos shot with the EVA1 cinema camera. The running time can range from 25 seconds to five minutes.  
Contestants will be asked to submit proof that their project was shot with the EVA1 camera with a behind-the-scenes video or photos showing the camera in action on the submitted piece. Video must be uploaded in one of the following file formats: mp4, mov, avi or H264. The submission may have been previously posted publicly on YouTube, Vimeo or Dailymotion and participants can enter multiple videos, but each entry must be submitted separately.  
Participants must be at least 18 years old, be a professional end-user and reside in the United States or one of the following EU countries: United Kingdom, Ireland, Switzerland, France, Germany, Austria, Norway, Sweden, Denmark, Estonia, Latvia, Lithuania, Spain, Portugal, Cyprus, Belgium, the Netherlands, Luxembourg, Greece, Malta, Finland, Hungary, Slovenia, Croatia, Serbia, Macedonia, Albania, Bosnia and Herzegovina, Kosovo, Montenegro, the Czech Republic, Slovakia, Poland, Romania, Iceland, Liechtenstein, Monaco, Andorra and Bulgaria.
All the approved videos will be uploaded to the Panasonic EVA1 YouTube channel.
business.panasonic.co.uk/professional-camera/camcorders/AU-EVA1-cinema-compact-camera
Top Related Stories
Click here for the latest broadcast news stories.