Broadcast News
19/11/2018
Nick Cooke Opens Mastering Facility In Wrington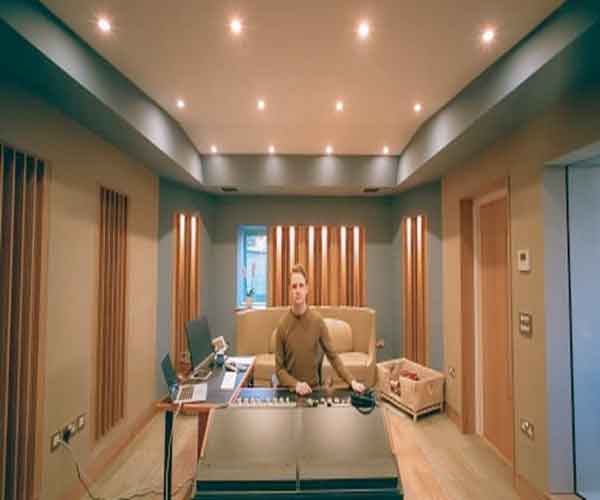 Musician and mastering engineer Nick Cooke has opened a state of the art mastering facility in Wrington, near Bristol, which is now the base for his new enterprise, Nick Cooke Mastering.

Designed by acoustic and studio design consultancy White Mark Ltd, the bespoke facility is equipped with analogue processors by Maselec, Dangerous Music and Avalon Design, a Maselec mastering console, audio conversion via Burl Audio and two Prism Sound Lyra 2 converters and audio workstations Pro Tools and SADiE 6. For monitoring, Cooke has installed a pair of Meyer Sound X10's acquired from Abbey Road Studios.

Formerly chief mastering engineer at Extreme Music, the London-based production music arm of Sony ATV, Nick Cooke decided to branch out on his own so that he could better tailor his services to his clients needs. He relocated to Wrington, the Somerset village where he grew up and where his family are still based, close to the thriving music scene of Bristol. Excellent data links ensure easy access for the receiving and distribution of files whilst offering a wonderful environment in which to both work and live.

Having found suitable premises in a charming building that was once part of Wrington railway station, Cooke tasked White Mark with the job of converting his unit into an acoustically accurate mastering room.

"I chose White Mark because I had previous experience of working with them," he said. "They were responsible for designing and installing Extreme Music's facilities which included two mastering studios and three self-contained audio editing suites. They did a fantastic job there and I particularly enjoyed working in the mastering rooms. I was keen to build upon my experience of White Mark acoustic spaces and knew they would be perfect for this project."

White Mark's managing director David Bell, who was recently a keynote speaker at the AES's first Mastering Conference in the UK, said: "It was a very straightforward conversion because Nick's unit had already been developed into offices in the 1980s and the structure of the building was very sound. We increased the basic isolation performance of the ceiling to allow for future expansion of the facility and created a suite on the ground floor that was optimised for the accurate monitoring environment demanded by top mastering engineers. Our experience of working on rooms for Giles Martin at Abbey Road, Air Mastering and, more recently, for NTU in Nottingham, as well as our two previous facilities for Nick, allowed us to create the ideal space for him. The need to offer RT balance with frequency, a room free of modal clusters and with a light accurate feel was fully achieved here in a building that was ideally suited to the task. The ability to also include day light and an external view was also a strong positive in creating a great space in which to work. The proximity to the excellent local cider production industries also made site visits a total pleasure!"

Nick Cooke Mastering is now open for business and Cooke is busy on a number of projects for local and international artists as well as continuing to master production music for library music clients.

Top Related Stories
Click here for the latest broadcast news stories.