Broadcast News
29/03/2018
Dielectric Expands Into The Philippines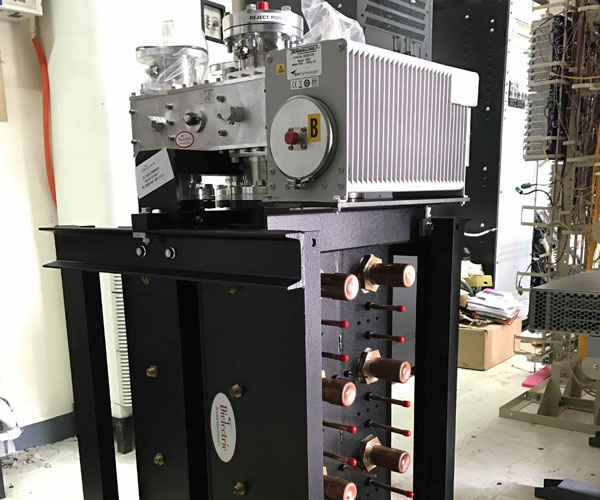 Dielectric has expanded its market share in the Philippines with several important TV and FM radio deals.
The deal has been made in partnership with 90 Degrees North, Inc., a video and audio production, broadcast equipment supply and systems integration firm.
90 Degrees North struck a partnership to sell and install Dielectric products last year to address emerging RF business opportunities across the country. These opportunities include a gradual DTV transition that is scheduled for completion in 2023, and a renewed investment in FM radio infrastructure by many broadcasters.
Since striking the partnership, 90 Degrees North has landed several large RF contracts in the country. The most recent contracts include a Dielectric UT8D4-50 filter, Branch Combiner, Constant Impedance Filter (CIF) and Combiner; a transmission line deal with Broadcast Enterprises and Affiliated Media (BEAM), a subsidiary of the Globe Telecom conglomerate; and a turnkey FM radio deal with government broadcaster Philippine Broadcasting Service (PBS) covering antennas, filters and accessories.
The BEAM project will leverage Dielectric filters and combiners to simplify their DTV transition, allowing the customer to simultaneously broadcast analog and digital signals without requiring a complete tear down and rebuilding process along the way.
"Dielectric's current-generation filter designs streamline the systems integration process through a compact, easy-to-install design that provides plenty of flexibility for clean installation in space-challenged RF facilities," said John Achilles Denna, president, 90 Degrees North. "They also optimize return on investment for broadcasters seeking a way to gradually and cleanly transition to DTV, and optimize performance by minimizing return loss through the RF chain."
The FM Radio deal with Philippine Broadcasting Service includes DCR-T antenna systems for five transmission sites. Both systems comprise all elements required for a turnkey installation, including antennas, flex transmission line, and other RF accessories such as directional couplers and patch panels.
"The greatest advantage of Dielectric is the one-stop shop approach they offer, which allows us to provide a wide range of options to our clients based on their needs, and maximize their investments," said Mr Denna. "Their antennas are also very lightweight, without any sacrifice to quality and performance, ensuring minimal impact to tower structures; and are field-tunable across the band with outstanding VSWR and Return Loss response."
Mr Denna added that to quickly meet demands for quick turnaround, especially in FM Radio, he has ordered and stocked antennas locally.
"In addition to reducing the overhead of shipping costs from the United States, we can accelerate installations through assurance that we have a fully working, professionally engineered system within reach," he said. "Dielectric also has the fastest leadtime in terms of delivery, which is a core competence they possess with respect to the rest of their competition."
Mr Denna added that Dielectric's software-defined antenna planning and modeling programs allow him to deliver customized systems tailored to each broadcaster's specific needs, quickly and cost-effectively.
"Dielectric's software programs are second to none, and allow our team to communicate their design needs to Dielectric's production center from here in the Philippines, which keeps our costs low while accelerating the production and delivery timelines," he said. "We believe this will go a long way in helping us win more RF business in the country, and bring the renowned quality of Dielectric to more broadcasters."
www.dielectric.com
Top Related Stories
Click here for the latest broadcast news stories.