Broadcast News
13/02/2018
Sound Devices Acquires UK Wireless Manufacturer Audio Limited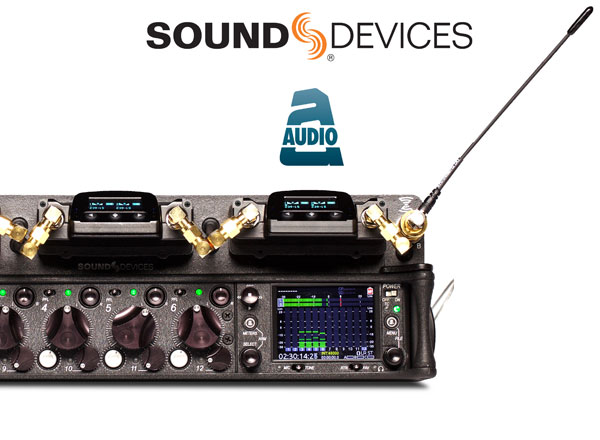 Sound Devices has announced that is has acquired UK manufacturer and developer of high-performance wireless microphone systems, Audio Ltd.
The wholly-owned subsidiary of Sound Devices will continues to operate out of its Watford, UK offices with Kishore Patel and Lee Stone continuing as managing director and technical director, respectively.
Matt Anderson, CEO of Sound Devices said: "We have long admired Audio Ltd. While working with their developers to implement SuperSlot compatibility on the A10 (digital wireless microphone system), we came away impressed with their leading-edge digital RF technology. Audio Ltd's long heritage of making great performing gear matches Sound Devices ethos."
Audio Ltd. began making radio microphone systems for the film and television markets in 1963. Audio Ltd. systems have been used on numerous feature films, including the 1968 feature 2001: A Space Odyssey and Oscar-winning features such as Gladiator, Saving Private Ryan, and Titanic. Audio Ltd. wireless is presently used on numerous major projects, including multiple award-winning dramatic TV series. Design and engineering of RF products remain in the Watford, UK offices.
Beginning in February 2018, Sound Devices will distribute Audio Ltd's new A10 Digital Wireless Microphone System in North America. Audio Ltd. began distributing Sound Devices products in the United Kingdom on January 1, 2018.
Celebrating its 20th anniversary in 2018, Sound Devices designs and builds high-performance audio mixers, audio recorders, and video recorders for professionals in television and film production.
sounddevices.com
Top Related Stories
Click here for the latest broadcast news stories.