Broadcast News
09/02/2018
Murraypro Strives For Realistic Demonstrations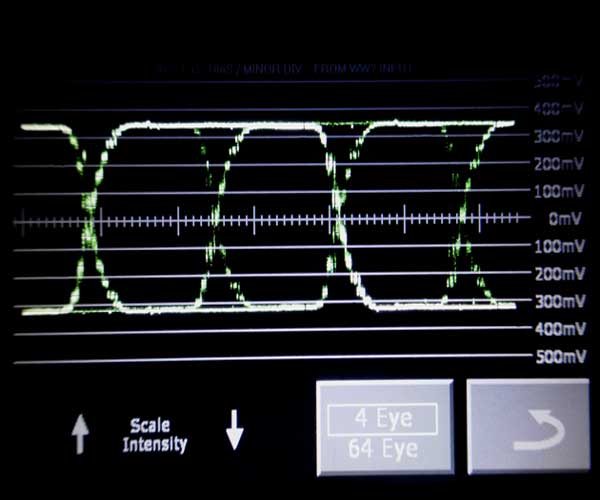 At Murraypro we are great believers in demonstrating our equipment working under realistic conditions, and we make significant effort to simulate the "real world" in our demonstrations at exhibitions.
BVE 2018 will be no exception, and visitors can anticipate a wide range of signal sources to be present on our stand, and our "seeing is believing" demonstrations of the Test Chest powering up from cold in only three seconds, yes 3 seconds, is indeed impressive! In fact using Test Chest only six times a day, would over the space of a year save over 2,000 minutes, that's 36+ hours, or well over 4 operational days – a truly staggering saving that is returned when using Test Chest!
Normally we have eight different BNC sources available, and using Test Chest's "hands free" Which-Wire? mode the nature and standard of each source presented will automatically be uniquely, and precisely identified in just a second or two with, where relevant, the declared length of the video input cable.
The Test Chest instrument, with its slick and polished performance, results from many years of practical experience in broadcast operations and maintenance. The dynamic menu is presented on the large high-resolution LCD, which the user intuitively controls via touch icons; with most functions requiring no more than two key presses. All software is included as 'standard' – there are no 'options'.
One of Test Chest's unique features is its integrated TDR utility. This is a very powerful network analysis tool, which utilises fast radar-like needle shaped pulses which are launched into the cable under test. Unwelcome reflections from detected circuit anomalies are displayed on the screen, against a plot of 'distance'. The TDR display gives a very clear and precise indication of the severity of detected anomalies AND, most important, their distance down the cable together with an indication of relative impedance. No other portable multi-tester offers the power of TDR, a function impossible to duplicate by other tests.
Product development is ongoing, and recently a complementary AES Eye feature was added to Test Chest which offers both a Character rate, and Word-clock rate timebase for the display of the AES envelope. Care has been taken to ensure high intrinsic timebase stability, so that relative jitter measurements may be performed.
Test Chest includes SDI Error logging, and the feature monitors a number of SMPTE parameters, automatically detecting violations which are stored in NV memory logged against its on-board real time clock. Another recent addition to the Test Chest feature set is the composite video VITC reader which can decode and burn in detected time on to the video output line. Finally, and certainly not for nothing, does Test Chest boast a built-in LED torch, after all who hasn't struggled to read labels in poorly lit and cramped conditions?
Please come and visit us at BVE, and evaluate these features for yourself on Stand G-21.
www.murraypro.com
Top Related Stories
Click here for the latest broadcast news stories.