Broadcast News
29/01/2018
Behold The Era Of Large-Format Production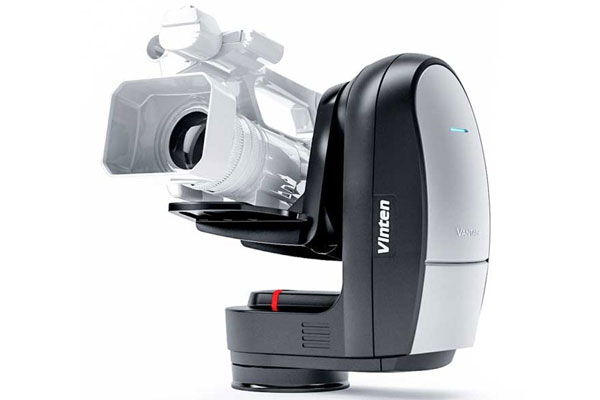 Preventing focus shift: George Jarrett picks through some of the cinematic highlights as promised by BSC Expo.

In its formative years, BSC Expo always used short notice free time at film studios, but when the industry got too busy to allocate any slots it made its show-making move to Battersea Evolution where, in its third year there, every foot of space has been sold and the big issue of moving on again has arisen.

"We have reached the point with Evolution where we are at capacity level. There are some tweaks we could make to create a little more space on the show floor and could bring in more companies next year, but we are looking two years down the road and thinking what do we do in terms of the event generally," said show organiser Rob Saunders.

"Everybody likes where it is, because it has that unique sort of feel of being a compromise between not being in a film studio and the step of going to an Olympia or an Excel," he added. "In terms of the right mix for moving forward we do not want to lose or spoil anything that we've created."

It might be best to extend the space at Battersea with temporary structures because moving to a bigger venue would jack up costs. The big camera brands remain the big initiative for attending.

"They are all regular supporters. We have got a couple of the bigger rental houses this year, and a lot of smaller companies coming in and using small booths to show something brand new," said Saunders. "That's what we want to maintain because one of the big advantages for BSC Expo, with BVE changing a bit, is that we've always maintained a low cost profile. It does encourage those one-man bands that are developing something exciting. It is an opportunity to showcase in front of the crème de la crème of the film industry."

Visitors to BSC Expo (February 2 and 3) will find 20 new exhibiting companies, and a series of panel sessions around the three themes of 3D Virtual Reality, Candlelight, and The Image, plus exhibitor presentations.

The big subject on peoples' lips will be the positive vibes around the new large-format digital 8K cameras, and the amazing lens options they introduce. So sightings of RED Digital Cinema's WEAPON, the Panavision Millennium DXL, and the Sony VENICE will make BSC Expo a hot gig.

Other key subject areas will include 4K and the ability to send the best of HDR from production through mastering and onto consumer Smart TV sets, which brings issues around Hybrid Log-Gamma, Dolby Vision and Samsung's new HDR10+ initiative. LED lighting will be seen to have come of age in the shape of products like the Rotolight Anova PRO 2, which is set to be one of the top ten best new products in the show.


Edged with a metal rim
One of the great attractions of BSC is the presence of smaller companies with vital roles to play – such as Grip Factory Munich. Founded in 1999, it will bring quite a range of high-end camera support kit – the GF-Primo Dolly, GF-Sliders, grip kit, GF suspension rigs, the GF-Quad dolly and the GF jib arms.

Another stalwart support specialist giving huge depth to BSC Expo will be Lee Filters with its new ProGlass Cine IRND filters. These have been designed to meet the exacting needs of all digital/film cinematography, and their precise neutrality ensures all colours remain accurate and true, saving time in any grade and enabling DOPs to focus on their creative tasks.

These filters have been manufactured from 4mm thick, optically flat, scratch resistant glass and edged with a metal rim. Not only do they prevent focus shift, they are also durable and long lasting. They come in two sizes (4" x 5.65" and 6.6" x 6.6") and seven densities ranging from 0.3ND (one stop) up to 2.1ND (seven stops).

Specialists on one booth will front Kodak Motion Picture Film, Kodak Film Lab London, and Kodak Digital Services. "We will be available to discuss all aspects of the film workflow from shooting, processing, transfer, printing and scanning to long-term archiving, along with highlighting the film-friendly network of collaborative companies supporting 8mm to 65mm production, post and preservation in the UK," said Julie Taylor-Butt, Senior Manager of Motion Picture and Entertainment in EMEA. "Kodak's entertainment imaging business is the world leader in providing motion picture film and imaging products, services, and technology for the professional motion picture and exhibition industries."

The Vitec Group has many premium branded products and services that enable users to capture and share content images, so it would be interesting to see Anton/Bauer, Autocue, Autoscript, Camera Corps, JOBY, Litepanels, Lowepro, OConnor, Offhollywood, Paralinx, RTMotion, Sachtler, SmallHD, Teradek, The Camera Store, Wooden Camera, and Vinten promoted on a single stand. In fact, Vitec will focus mainly on Litepanels, Gemini, OConnor and Anton/Bauer.


The camera companies
Canon's two themes will be 4K and HDR, and helping filmmakers deliver high quality content across multiple genres cost-effectively.

The products to match those demands are the often paired EOS C700 and EOS C200 cinema cameras: the plus factors will be the CN E18-80mm T4.4 L IS KAS S and CN-E70-200 mm T4.4 L IS cine-servo lenses, and reference display monitors.

The newer EOS C200, with the same sensor as the C700, is the first Cinema EOS camera to offer the Cinema RAW light format. It gives the user 15-stops of dynamic range. It has an advanced AF system for the requisite reliability and accuracy when shooting 4K, and a high-quality LCD panel. Canon's big show demo will feature director/DOP Brett Danton's use of both cameras for the classy Jaguar commercial F-PACE, which required a glass-to-glass (4K) acquisition workflow.

The compact cine-servo versatile lenses are ideally suited for professional and advanced amateur videographers who use large-format, single-sensor cameras. They take advantage of 4K, integrated servo control and effortless switching between several subjects in a single shot. Production credit: The CN E18-80mm was used on Channel 4's extreme reality series, Escape. DOP Daniel Etheridge reported: "It was a big help throughout the shoot because it meant we could continue to use the main camera, but create a more user-friendly ENG-size set-up."

Panavision and Panalux will get a lot on a tight booth. The Millennium DXL 8K camera – using RED Digital Cinema sensor technology – has been used in the market for a full year now, so users know about the HDR 'Primo' viewfinder, the colour spectrum filter (PX Pro), the DXL control iPhone app mirroring the camera's menu, and the Primo Artiste lenses, which cover the full 8K HDR image. Those lenses are now available as a series of primes yielding fast optics.

Other camera and grip news: expect to see newer, wider focal lengths from Panavision's T Series anamorphic lenses, with new optical layouts offering a large sweet-spot and closer focus; plus, the SuperTechno 75 crane from the group's Grip and Remote Systems division. This has a motorised base and a triple telescopic column.

Panalux specialises in lighting rental equipment and associated studio facilities. It has a set of proprietary products, including the AmphiTubeX1 lighting system. This can be used underwater and offers a number of customisable features including a colour temperature range of 2800K – 6200K. It rents as a 4-bank kit.

Sony will showcase its latest CineAlta line up, with the VENICE full-frame digital motion picture camera system taking centre stage. BSC presents one of the first chances to see VENICE ahead of its shipping date in February. Designed to expand filmmaking creative freedom, through large-format, full frame image capture, VENICE was designed with close collaboration and careful research involving key filmmakers and production professionals. The camera system includes a Full-Frame licence feature in version 1.0, enabling users to utilise Full-Frame 6K 3:2 scanning mode, recording on X-OCN. V2.0 will introduce the playback function of Full-Frame recorded clips, and 6K scanning mode beyond 3:2.

Other kit on show will be Sony's ODA (Optical Disk Archive), which offers filmmakers a complete workflow from shoot to archive. Cameras and support kit: The compact 4K PMW-F55 will be on show, alongside the AXS-R7 portable memory recorder and the PXW-FS7 II XDCAM camcorder. The UMC-SC3A ultra high-sensitivity UHD format video camera, the PMW-PZ1 memory player, the RX0 shockproof and waterproof camera, and the BVM-E171 TRIMASTER EL OLED panel with HDR license and ODS-D77U will complete the exhibit.

Panasonic will showcase its full VariCam line-up: the flagship VariCam 35, the compact VariCam LT, and the VariCam Pure, which provides 4K uncompressed RAW at up to 120fps. It can be configured to meet a variety of production scenarios. VariCam UK credits include 'The Moorside' and 'Little Boy Blue' (for ITV Studios) and it has proven successful with Netflix, with productions including 'Orange Is The New Black', 'Master of None' and 'Thirteen Reasons Why'.

The recently launched AU-EVA1 will also be on show. This has a newly developed 5.7K Super 35mm sensor, dual-native ISO sensitivity, and it could be used as a B-Camera for the VariCam line-up as it offers the same colour gamut, allowing cinematic shooting in almost any lighting.


The lens companies
Cooke Optics will lead its exhibit with the new S7/i Full Frame Plus lenses. The first purpose-built full frame lens set on the market, these have been created to cover the emergent cinema camera sensors up to the full sensor area (46.31mm image circle) of the RED WEAPON 8K.

"Unlike some full frame lenses, our S7/i Full Frame Plus offering is not simply re-packaged stills lenses with random T-stops. They are the only lenses designed from the ground up for cinematographers wishing to shoot with full frame cinema cameras," said Les Zellan, Chairman and Owner of Cooke Optics.

Other Cooke exhibits will be the Panchro/i Classic prime lenses offering a vintage look within a modern housing, plus the flagship S4/i prime lens range, and the Anamorphic/i and Anamorphic/i Special Flair lenses. Cooke's /i Technology protocol for the collection of lens metadata is widely supported, and the S7/i lenses were used at the IBC demos of the Sony VENICE full frame digital motion picture camera system.

Marc Horner, Marketing Manager with Fujinon Europe, revealed that Fujinon has two big missions for BSC Expo.

"We will major on the whole range of cinema lenses, and the newest are the MK range (18-55 and 50-135) which are of the size, weight and portability that opens them up to a market of people who are maybe using stills lenses," he said.

Asked about full-frame lenses for the new 8K cameras, he said: "Another thing for us at the show; we will be talking to people about how much use they would make of full-frame production, and establishing a roadmap for a new range."

Fujinon currently is all about Super 35. From all of its ranges, one lens from each will be available on cameras for visitors to try out. On BSC Expo, Horner said: "The mood and feeling of the event reminds me of Camerimage. It is not focussed on the fringe of the industry."

ZEISS will be presenting a large portfolio of full-frame lenses, including the Cinema Zoom CZ.2 set and new Compact Prime CP.3 XD range. Their interchangeable mounts and full-frame coverage make these lenses a future-proof proposition. The new ZEISS CP.3 and CP.3 XD lenses offer the popular combination of high image quality and reliable usability. They give users the clean, crisp characteristics ZEISS is known for, together with what the company bills as 'groundbreaking lens data technology' with the XD versions. Accelerating and simplifying the workflow on set and on into postproduction is a requisite.

This article also features in the January edition of Broadcast Film & Video.
Top Related Stories
Click here for the latest broadcast news stories.