Broadcast News
22/01/2018
Covering The Distance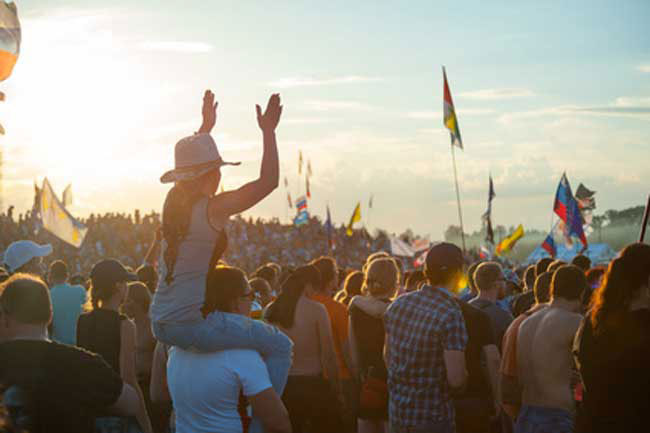 The challenges of filming with a remote unit base cannot be underestimated. Even a typical 18-hole golf course can cover up to 150 acres (600,000 square metres), whilst the enclosed area of a major music festival can exceed 900 acres (3,640,000 square metres).
Such distances, coupled with the transient nature of events such as music festivals mean that preinstalled fibre networks are often unavailable, unlike in more compact venues such as cricket grounds, football stadiums and concert venues.
With the costs of a permanent installation likely to be prohibitive and the activities being filmed live, the pressure is on for the production team to deliver a high quality, yet affordable solution, which is when experienced crews frequently turn to LEN products.
Where a video feed is derived from two or more pieces of equipment, differing potentials of the equipment's grounds may increase the risk of signal distortion, whilst under certain circumstances a voltage difference may also lead to an electric shock.
LEN, a leading provider of signal enhancement products, designs and manufactures a broad range of galvanic ground isolators for 3G/HD/SD SDI video use at their base in Crewe, England. A popular choice with Broadcast Engineers, these products provide full galvanic isolation of signal and ground paths, but also outperform broadband transformers for SDI signals, as they ensure that there is no distortion of the signal, by permitting the full bandwidth of the SDI signal to pass, whilst offering input and output impedance of 75 ohms and return loss better than 20dB.
LEN's Galvanic Isolators are passive products, meaning that they do not require their own power supply. They prevent signal interference, enable access to high quality video across an extremely wide area and by avoiding the need for a separate or dedicated power supply, are lightweight, whilst also eliminating the unnecessary power draw of active solutions, saving further time and effort during rigging, whilst minimising the environmental impact of a production. When filming from a variety of areas, across a very wide area, some production teams may opt to utilise in excess of 100 Galvanic Isolator units to fully cover a location.
No matter how large or small your production, LEN products can also simplify your pre-broadcast rigging. LEN's market leading Cable Clone solution enables video signal to be easily tested in the Outside Broadcast Unit as the cables are being run, identifying issues as you go along.
With over 20 years' experience, Crewe, England based LEN helps broadcasters deliver high quality content from the most challenging environments, both reliably and affordably.
Image: At many live events, production teams are confronted with vast distances and no pre-installed fibre network.
LEN can be contacted via: Telephone: +44 (0) 1270 886157 | Website: www.len.co.uk
This article also features in the January edition of Broadcast Film & Video.
(JP)
Top Related Stories
Click here for the latest broadcast news stories.