Broadcast News
12/01/2018
Aaton Digital-Transvideo To Exhibit At BSC Expo 2018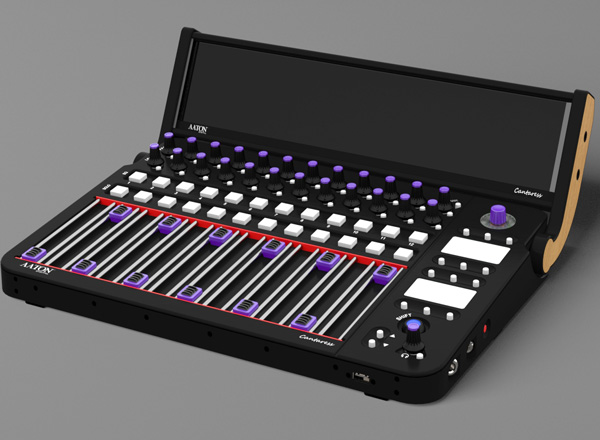 Aaton Digital-Transvideo has announced it will exhibit its recent innovations at the BSC Expo 2018 next month in London.
The company will present its latest developments for the Cantar family of location audio mixer-recorders on stand #400 on 02 – 03 February.
Details include;
• The new Cantaress, advanced mixing surface with a super large screen and slim form factor
• The integration of Sennheiser AMBEO™ with A-B conversion and technical monitoring for the sound mixer
• The new dual battery charger with interface to the CantarX3 and the Cantaress
• The Cantar Mini shoulder support system, allowing up to 8 RF receivers and their batteries
In addition,Transvideo will showcase the latest developments for professional monitoring:
• The Steadicam™ ultimate monitoring solution for most demanding professional operators, CineMonitorHD8 XSBL-Gen2 with 2500 Nits high contrast screen with HDR ability and ultra wide viewing angle
• The new StarliteHD global firmware, including high resolution and low latency display (upgrades available for all previous products).
• The StarliteHD-e with intelligent interface for /i-Cooke, Zeiss eXtended lenses and data collection for advanced postproduction.
• The StarliteHD-Canon with remote interface for the Canon ME-20 and ME-200
Demonstrations will be held by David Giles and Jacques Delacoux on the Aaton-Transvideo stand #400.
www.aatontransvideo.com
Image: Aaton-Digital's new Cantaress advanced mixing surface
.
(LM)
Top Related Stories
Click here for the latest broadcast news stories.