Broadcast News
12/01/2018
Support For VR Art Galleries Added To Eventual VR's Platform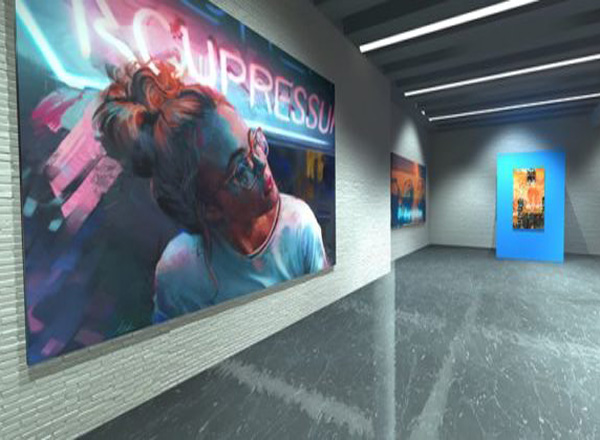 Eventual VR, creators of cloud based virtual reality (VR) environments, have added support for VR art galleries to its platform.
The Glasgow-based company has created a VR art gallery featuring paintings, installations and sculptures. The peaceful atmosphere mimics a true museum and can be shared with thousands, as all Eventual made environments allow thousands of people to converge in one space.
Artists and art galleries have already begun to integrate into the virtual world. Elizabeth Edwards, an artist, works within VR and uses programmes such as, Google's Tilt Brush, to create vivid and fully immersive artworks. The Smithsonian, located in Washington DC, also joined in by recreating an exhibition in VR.
As well as introducing new avenues, virtual galleries would never become full, allowing extra space for any artists to hang their art. The constant stream of art would never have a limit in VR, making it the ultimate and most beneficial place for all creatives.
Overall, with the virtual reality industry expected to exceed $120 billion by 2020, the sector's rise has allowed Eventual VR to expand into other industries.
Peter Dobson, Chief Executive Officer of Eventual, said: "Bringing virtual reality to the creative scene is a great way for artists to interpret and mold their work through a completely new avenue that is not limited by the the imagination."
www.eventual.space
(LM)
Top Related Stories
Click here for the latest broadcast news stories.