Broadcast News
03/10/2016
Sky Launches New Virtual Reality App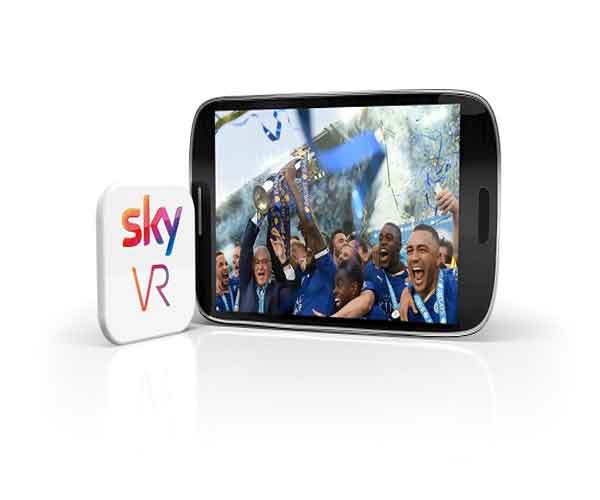 Sky has launched a new app, Sky Virutal Reality (VR).
The app, which is available to download free, features a range of immersive, 360-degree videos from Sky, and the best content from Sky's partners including Star Wars: Red Carpet, Anthony Joshua: Becoming World Champion and clips from Disney's The Jungle Book.
Sky is also revealing two brand new VR experiences: Sky Sports: Closer featuring David Beckham. Also coming later this autumn, the first of a series of Sky exclusive commissions – a performance from English National Ballet's production of Giselle ahead of its forthcoming UK tour.
In his second piece of VR content for Sky Sports, David Beckham is seen entering a Sky VR simulator, which takes him and the viewer to visit the world's best sports events at the touch of a button. The footage was created in-house by the Sky VR Studios, in collaboration with Google. Viewers will feel like they are trackside at Silverstone or have ringside seats watching Anthony Joshua.
Mr Beckham said: "It was great to work with Sky and Google on this film to launch the new Sky Virtual Reality app. The team from the Sky VR studio came up with an incredible concept that shows the range of sport Sky offers. Being able to take other sports fans on a journey into some of the world's biggest sporting events was a unique opportunity."
At the other end of the creative spectrum viewers can access an immersive re-imagining of a performance from English National Ballet's production of Giselle, which will be available later in October.
In addition to Giselle, Sky will commission a series of high-end VR experiences, under the Sky VR Exclusives label. Produced both in-house by the Sky VR Studios and with third-party partners, the series will build on the commitment to create VR content. This includes Sky News – US Elections and Tutankhamun's Tomb –The Search for Nefertiti.
The first version of the app will give viewers a 360-degree video experience. Sky will be adding more to the app over the coming months, introducing more immersive VR features to improve the experience. Plus, to bring the full immersive experience of 360-video to as many people as possible, Sky will be giving away thousands of Google Cardboards to people visiting Sky Backstage at The O2 from 20 October. This forms part of Sky's commitment to virtual reality and its ongoing relationship with Google.
At launch the Sky VR app will be home to around twenty different pieces of 360-degree video content from Sky, Disney, Fox Innovation Lab, Warner Brothers, Baobab Studios, Jaunt, Innerspace and Surround Vision.
www.sky.com
Top Related Stories
Click here for the latest broadcast news stories.