Broadcast News
19/12/2017
A Robust & Cost-Effective Performance – The Case for Coax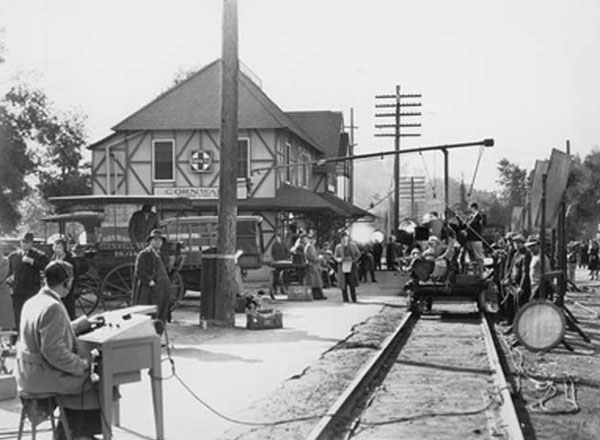 Looking back even 25 years, the broadcast industry and the technologies used, have changed immeasurably, yet some technologies remain as important today, as they were before the start of the broadcast television era.
One such technology is coaxial cable, which despite being first patented in 1880 (and coax cables as we know them today having been in use since the late 1920s), remains the first choice of many Directors, Producers and Technicians when faced with outside broadcasts and other challenging environments.
Coax cable, quite simply, is a tough and robust product. Unlike fibre optic cables, interfacing to the cable run is trivial, without all the high cost and sensitive converters and vulnerable connections that using fibre optics brings.
Coax will tolerate frequent movement, the associated connection, disconnection and reconnection; and the looping, bending and kinking which you would expect when cables are being transported, rigged, derigged and packed away many times a week.
When broadcasters and production companies around the world want to maximise the operational benefits of using coax cable in harsh, or demanding environments, without compromising quality, products from the specialist engineering team at Crewe, England, based signal enhancement specialists LEN Limited, are often an essential part of their solution.
Whilst coax cable is often preferred over fibre for outside broadcast, whichever type of cable is selected care and attention are still required in rigging and testing the equipment and cables prior to use. The market leading Cable Clone range of cable simulator solutions from LEN, enable video signal to be tested in the Outside Broadcast Unit, with a minimum of fuss, even as the cable runs are being rigged, helping to save both time and money. The Cable Clone, like all LEN products is a passive solution, eliminating the need for an additional power source.
LEN have over 20 years' experience, in providing high quality, passive solutions to the TV and film industries, and in addition to cable simulators design and manufacture an extensive range of ground isolators, splitters, filters, relays, hum eliminators, power injectors and strippers. LEN help broadcasters deliver high quality content from the most challenging environments, both reliably and affordably.
Image: On Location – whilst many things have changed, coax remains a popular choice for Directors, Producers and Technicians.
len.co.uk
Top Related Stories
Click here for the latest broadcast news stories.