Broadcast News
18/12/2017
Product Breakthroughs: 2017 Review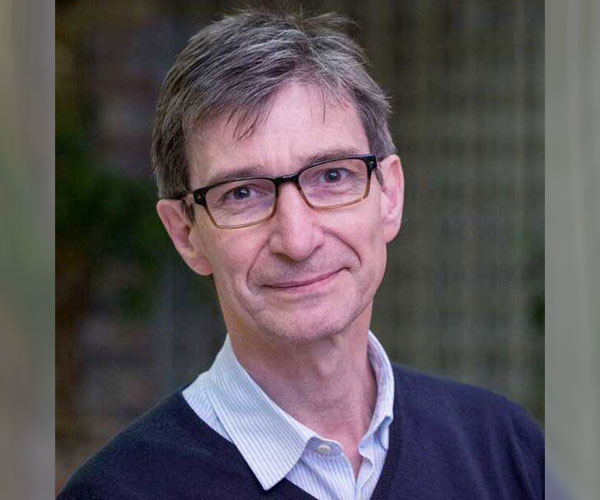 A walking body and gestural arms: George Jarrett looks back on a year in which trade bodies and scientists pushed technology forwards.

Planet IBC has shifted orbit. The undeniable forces behind the use of globally common IP services, IT kit, and cloud services, the impetus behind VOD as streaming costs shrink, the challenges and potentials of artificial intelligence and virtual reality, the recreation in software of virtually every key function, and the rise of open source ingenuity are a few of the determining factors behind that orbital shift.

It all amounts to the bold recognition of necessary risk for IBC as the focus shifts towards the craft skill community sustaining the new identity of what we knew as the television business, and keeping IBC important: the old fable about the artist and the engineer becoming one is mighty close to realisation.

There were a number of big factors that made 2017 a traffic light year: green for go was the IBC IP Showcase, at which over 50 vendors combined to showcase the IP enabling wonders of SMPTE ST 2110. And the extra wonderment of documents and specs in the form of things like AMWA's IS-05, vital connection management within IP facilities, and IMF for broadcast, wonderful for the automated re-versioning of content, were almost as important as 2110.

The contradictions and concerns hover around the fact that too many vendors (over 1,750) are fighting to prosper in a $52 billion dollar marketplace that looks doomed to witness a rush of acquisitions and mergers.

The camera and lens sectors of the market were the most active in terms of genuine new products around full frame, across an environment looking for an end-to-end dynamic workflow for HDR free of expensive and proprietary technology issues, and an end to SDI. Sony's UHC-8300 8K camera (7680X4320, 120p) was one of the big beta stage sightings, in large part because of its 1.25 inch 8K sensors. NAB 2018 will show us a lot more of it.

Beyond the four walls
Perhaps the least heralded big story of the latter part of the year was the revised version of the Joint Task Force on Networked Media (JT-NM) roadmap, the paternal link to many imminent new products. The result of excellent work sharing between the EBU, SMPTE, AMWA and the VSF, it states that virtualisation was but a single aspect of the rapidly evolving media market thus far.

"The larger trend is toward facilities that extend beyond the four walls of a conventional facility, and toward applications that, increasingly, run on non-media specific IT kit. (We) settled on the term 'dematerialised facilities' to capture these trends," said the summary.

The Roadmap features another of the big contradictions. Measuring "the concrete progress the industry has made on the fundamental standards and specifications required to make truly open and interoperable IT-based media applications," whilst, accepting the "continuing business value and importance of SDI and SDI over internet protocol (IP) into the future."

Go with the Flow
The EBU excelled with its support for two quite stunning BBC-assisted open source software developments: Peach (Personalization for EACH) is a sign-on and recommendation system, with data science capability, and Flow is an online delivery tool running 24/7 that gives the user CDN diagnostics as it measures performance across the Internet.

The rise and rise of the Digital Production Partnership (DPP), which now boasts over 300 members, was one of the big factors of the year. It partnered with SMPTE, EBU and NABA to complete the pre-final spec version of IMF, which will become a full specification just prior to NAB. The issue out of IBC was what codec did users want to see in IMF for broadcast apps, but IMF as a tool is a diamond as it allows you to extract from a single master all derivations required for your distribution channels. IMF will simplify workflows, give you trusty automation, and save costs.

The DPP's second biggest project is in the battle against media industry cyber crime. And post its big session at IBC on the big security issues, it published the survey report, 'Are We Fit For Cyber War?' Produced in partnership with CenturyLink and consisting of inputs from security voices right across the DPP membership, the authorship credit goes to DPP MD Mark Harrison.

Speaking about the desire to produce a more forensic assessment of the security performance in the media sector, he said: "Our experts reported a growing pro-activity in establishing good security practice. But still large gaps exist in understanding about the responsibilities of individual parts of the supply chain. It only works if everybody is committed to being as open and collaborative as possible."

Harrison looks at threat awareness, the cultural characteristics of the media, and building security. Ten companies have already been awarded the DPP Committed to Security mark, and dozens more have applied to join the project.

SMPTE made a momentous decision to recognize that specifications have come to prominence as the common cure alls. The slow pace eras of hardware, then hardware and software firmware, have been replaced by a fast turnover open source software environment, in which user groups gather to solve problems as quickly as viable.

Recognizing that more people are going to gravitate to specs rather than standards, SMPTE used its work with the DPP on putting Pro Res into IMF as a pilot project. It might look next at microservices, but with software prevalent across all platforms, SMPTE has a new generation of people it is desperate to bring into the fold.

Robots as true living beings
AI was pushed to the top of the industry agenda at IBC by the attendance of Doctor David Hanson, the Founder and CEO of Hanson Robotics, and Sophia, who he describes as an infant in terms of her intelligence and ethics, but it will not be long before she can act in movies. Sophia has speech recognition, chat capability, a deep learning capability, and she does have some symbolic reasoning.

Put simply, Hanson is applying robotic technologies for physically embodied computer animation. In fact, his goal is to bring robots to life as true living beings able to bond with humans. His big challenge is to create AI intelligence that maybe exceeds human intelligence.

In terms of product development potency, the most sophisticated version of Sophia resides in a cloud-based version of her open cog AI system, and that required a massive computing commitment.

"Our architecture is designed so that cloud computing can learn from multiple robots, so it is effectively a collective unconscious model for robot AI," said Hanson.

AI at this level has its media and artistic apps, but it has multiple values elsewhere in areas like medical training, co-worker apps, and military apps, rather like the IP route broadcasting is taking. Two Intel NUC computers, armed with i7 processors, power Sophia internally, and she has a walking body and gestural arms.

Artificial intelligence and machine learning was a huge buzz subject during 2017, and products without AI attached will not sell. The other strength was the huge numbers of attractive products offered under cloud services.

One of the coolest development ideas of recent years given to the industry was Cooke Optics' /i Technology protocol for the generation of lens derived metadata, and it was boosted during the year as the partnership rose to 30 companies. The big event saw RED, Canon, Panavision, Blackmagic, Sony and CW Sonderoptic recognise /i Technology as an industry-wide standard language for metadata from PL mount cinematography lenses. This links the metadata right across movie and drama production workflows, through to finishing.

2017 was a year in which collaboration and garnering interoperability credential concentrated vendor mindsets. Typical of this was AMWA perfecting IS-05 in time for IBC IP Showcase; some 22 companies gathered at an interoperability trial. And in the IP Showcase all 52 vendors supported ST 2110.

Image: Mark Harrison, MD, DPP.
Top Related Stories
Click here for the latest broadcast news stories.