Production News
15/12/2017
BBC Announce Commission Of New Vic Reeves and Bob Mortimer Series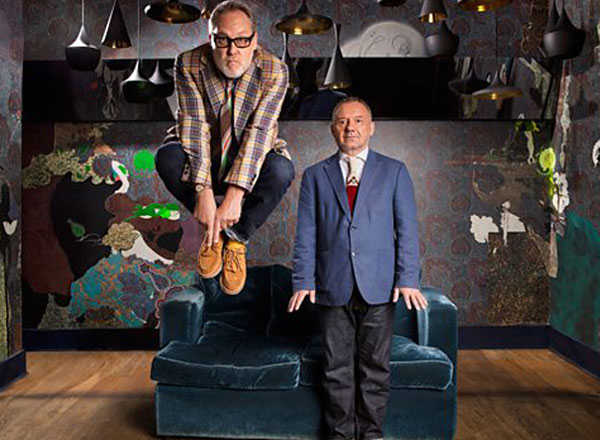 The BBC has announced that it has commissioned a new four episode series from Vic Reeves and Bob Mortimer.

Announced ahead of their return this Christmas with Vic & Bobs Big Night Out special, the new series will mark their 25th anniversary at the BBC which began with the Smell of Reeves and Mortimer - a seminal force in British comedy which paved the way for Shooting Stars, Bang Bang, Catterick and House of Fools to name a few.

Reeves and Mortimer have entertained generations of comedy fans and they still have the ability to constantly innovate and surprise, their unique brand of surreal humour has not mellowed with time. Vic & Bobs Big Night Out promises to deliver their inimitable brand of slapstick humour to audiences old and new.

Bob Mortimer said: "We are so chuffed and excited to be given the chance to re-invent the Big Night Out so long after it all began. We shall make it as joyous and surprising as it was all those years ago."

Vic Reeves added: "It's playtime again. All these years on and we can still both do the splits. We can not be stopped."

Shane Allen, Controller Comedy Commissioning, also said: "Vic & Bob have created so many terrific characters and inspired ideas over the years. The Christmas special sees them at the top of their game and this following series promises more daft, infectious and unique comedy madness from the daddies of the absurdly brilliant."

Cassian Harrison, Channel Editor BBC Four, concluded: "I am overjoyed to welcome back Vic and Bob - their singular and surrealistic talents have a perfect home on BBC Four."

This is a BBC Studios production. The producer is Lisa Clark, the executive producer is Chris Sussman, the studio director is Mat Whitecross (Oasis: Supersonic, Spike Island). TX details will be confirmed in due course.

Top Related Stories
Click here for the latest broadcast news stories.